Book club members and other bibliophiles were beckoned to a gathering in New York City on Monday night to celebrate National Reading Group Month. Five fiction writers entertained the audience during the event, which was moderated by Judy Gelman and Vicki Levy Krupp, authors of
The Book Club Cookbook
.
The authors and their books: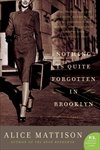 Nothing is Quite Forgotten in Brooklyn
by Alice Mattison
In her new novel, Alice Mattison --- who grew up in Brooklyn, New York, where the story is set --- unfolds two weeks in the life of Constance Tepper, one in 1989 and the other in 2003. In the fall of 2003, Con finally receives some answers about a mysterious incident that took place fourteen years earlier and the answers to a few family secrets.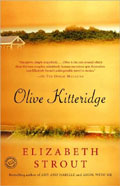 Olive Kitteridge
by Elizabeth Strout
Elizabeth Strout's latest work is a series of 13 stories linked by the main character, New Englander Olive Kitteridge. Presenting Olive in stories rather than as a novel "wasn't a conscious choice," said Strout, who "perceived the character is an episodic manner rather than a novel." Added Strout, "If you have six people in a room you have six different rooms in a way," and the book's structure allowed her to present Olive from the varying perspectives of the people in her life. Click
here
for a recipe for Olive Kitteridge's Grandmother's Doughnuts.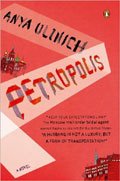 Petropolis
by
Anya Ulinich
Like Sasha, her novel's main character, Anya Ulinich was born in Russia and immigrated to the United States. She described
Petropolis
as a satire about "seeing American society through the eyes of an outsider and a misfit." Trained as an artist, Ulinich made the transition from painting to writing after she found herself trying to tell stories in her artwork --- even adding text in them. "The stories had to go somewhere," she said...and the result is
Petropolis
.
Schooled
by Anisha Lakhani
"If you've ever wondered what's happening in Upper East Side private schools, this is it," Anisha Lakhani told the audience. Like her main character, Anna Taggert, Lakhani spent ten years working at an elite middle school. All of the events in the book, Lakhani revealed, are true and happened either to her or to a colleague. In
Schooled
, Taggert starts out as an underpaid, idealistic young teacher who ultimately moonlights as a high-priced tutor doing her students homework --- a practice that Lakhani revealed is rampant in private schools. "There is seriousness beneath the clowning around," said Lakhani of
Schooled
.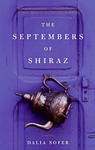 The Septembers of Shiraz
by Dalia Sofer
Like Ulinich and Lakhani, Dalia Sofer drew on elements of her own experiences for her debut novel --- living through the Iranian Revolution in 1979 and the subsequent imprisonment of her father in Tehran, as well as some of the psychological aspects of what the characters endure. Sofer shared that the scenes set in prison were the hardest ones for her to write, and she isolated herself while writing them.
Hearing each author not only describe her book but share insights into the story really made a difference for me. I left the event wanting to read all of the books, and I heard several other people say something similar. There was one, though, that especially piqued my interest:
Petropolis
, much of which had to do with Ulinich's descriptions of her main character and the story and the ways in which it mirrors her own life --- and also with her sense of humor, which I hope translates to the page.
Mark your calendars for next year's National Reading Group Month festivities, which are organized by the Women's National Book Association and take place in cities across the country. It would be a fun event to attend with your book club. I went with a fellow member from my group, and afterwards we had a great discussion about how the authors presented their books and which ones we'll soon be reading.
---
Shannon McKenna Schmidt