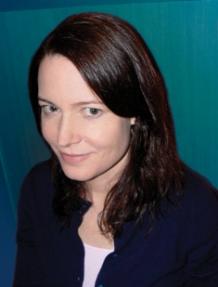 Lisa Lutz is the author of the New York Times bestselling, Edgar- and Macavity-nominated, and Alice Award-winning Spellman Series. She is also the author of Heads You Lose, written with David Hayward, and lives and works in California. Her new Spellman book Trail of the Spellmans hits stores on February 28th. Here she talks about her experience with book clubs…or lack thereof.
I am not now nor have I ever been a member of a book club. If I were, I would probably be that person who never read the book and showed up just for the food and drink. If you're like me, might I recommend the book How to Talk About Books You Haven't Read by Pierre Bayard. That will give you some smart ways to navigate the book club experience.
Until you have a chance to read that book, I've assembled some handy phrases to get the unprepared member of a book club through her next meeting:
"I wasn't feeling the ending."
"What's-her-name kind of annoyed me."
"It was a masterpiece, I thought."
"Pass the chips."
"The dip is amazing."
"I agree with what Suzie
[1]
said."
"[insert name of book] will stay with me a long time. "
"Word."
Remember, there's nothing worse than a book club meeting without drinks. Here's my recipe for Magic Punch.
1 part vodka
1 part soda water
1 part limeade
1 package Lifesavers (red/green are excellent for the holidays)
Check out Lisa Lutz in Bookreporter.com's Mystery Mayhem Spotlight
here
!