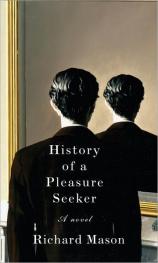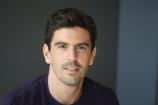 Richard Mason was born in South Africa in 1978 and lives in New York City. His first novel, The Drowning People, published when he was 21 and still a student at Oxford, sold more than a million copies worldwide and won Italy's Grinzane Cavour Prize for Best First Novel. He is also the author of Natural Elements, which was chosen by the Washington Post as one of the best books of 2009 and longlisted for the IMPAC Prize and the Sunday Times Literary Award. History of a Pleasure Seeker is his fourth novel. Here, he talks about the process of writing the book.
Novels are like long-simmering sauces. A pinch of this, a glimpse of that. I was in a second hand bookshop on Charing Cross Road, browsing through stacks of old books, when I found an illustrated volume on the great ocean liners of the Gilded Age. These ships made the Titanic look restrained: vast floating palaces on the waves, proclaiming the technological might of the countries that built them.
The competition between Germany and Britain that resulted in the First World War began years earlier in intense maritime rivalry. These liners introduced me to the unparalleled opulence and technological promise of the early twentieth century - when the richest could live more luxuriously than any Byzantine emperor.
I began to imagine a young man looking in at this world from the outside. How strongly he would be drawn to its glamour and excess! I gave him certain gifts. An alertness to the motives and private feelings of others. A powerful sexual charisma that acted on both sexes. A nature alive to beauty and pleasure and an ambition that made him determined to get them.
I decided to set the story in Amsterdam in 1907, with excursions to New York, St. Helena and Cape Town. And of course there had to be a ship - a French one this time; the most luxurious that ever sailed.
1907 saw the world's financial systems crippled by a crisis very like the one currently raging. A cataclysm that no one could dream of was coming in the form of the First World War. The period reminded me of my own age --- when Western societies, used to peace and plenty, face the threats of climate change, terrorism and financial instability.
I believe that stories should be truthful. Real events, real houses, real objects collide to give solidity to imagined events. And sex, as in life, is central to everything. Where other novelists end the chapter when the characters enter the bedroom, I stay with them - because what happens there is of vital interest to us all.
See the reading group guide for History of a Pleasure Seeker here