About the Book
About the Book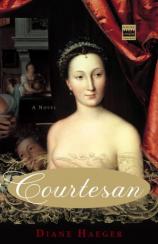 Amid the disapproving gossip of the Court, a royal romance defies all obstacles.
The Court of François I is full of lust, intrigue, and bawdy bon temps—a different world from the quiet country life Diane de Poitiers led with her elderly husband. Now a widow, the elegant Diane is called back to Court, where the King's obvious interest marks her as an enemy to the King's favourite, Anne d'Heilly. The Court is soon electrified by rumors of their confrontations. As Anne calls on her most venomous tricks to drive Diane away, Diane finds an ally in the one member of Court with no allegiance to the King's mistress: his teenage second son, Henri.
Neglected by his father and disliked by his brothers, Prince Henri expects little from his life. But as his friendship with Diane deepens into infatuation and then a romance that scandalizes the Court, the Prince begins to discover hope for a future with Diane. But fate and his father have other plans for Henri—including a political marriage with Catherine de Medici. Despite daunting obstacles, Henri's devotion to Diane never wanes; their passion becomes one of the most legendary romances in the history of France.
Courtesan
by Diane Haeger
Publication Date: July 25, 2006
Paperback: 576 pages
Publisher: Three Rivers Press
ISBN-10: 1400051746
ISBN-13: 9781400051748