About the Book
About the Book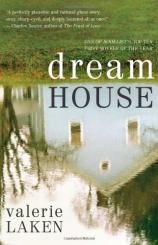 Dream House is a riveting debut novel that tells the story of a domestic drama that will irrevocably affect the lives of two families.
One terrible night. One outraged act. What price will people pay to hold their homes and dreams together? When Kate and Stuart Kinzler buy a run-down, historic house in Ann Arbor, Michigan, they're looking for a decent remodeling investment and a little space in which to rekindle their troubled marriage. Instead they discover that their home was the scene of a terrible crime eighteen years ago --- a revelation that tips the balance of their precarious union.
When a mysterious man begins lurking around the house, Kate --- now alone --- is forced to confront her home's dangerous past. Hers is not the only life that has crumbled under this roof. But the stranger who has returned to this house --- once his own childhood home --- is in search of something that Kate may never fully understand.
Featuring a diverse cast of characters and building to an unforgettable climax, Dream House embraces the volatile issues of race and class to chart the concentric effects of one fateful decision --- a moment of rage and despair that will echo forever within one house's walls, and in the lives of its inhabitants.
Dream House
by Valerie Laken
Publication Date: February 6, 2013
Paperback: 352 pages
Publisher: Harper Perennial
ISBN-10: 0060840935
ISBN-13: 9780060840938