ReadingGroupGuides.com contributor and book club facilitator Esther Bushell recommends some page-turners that will make for great discussions...
I've just returned from my annual ten day reading marathon in the sun, sort of. I park myself on a chaise, under a huge umbrella, with a small heated pool and a small Jacuzzi right there as well. I'm lathered with #30 sunblock, and I wear earphones, of course, so anyone passing by thinks that I'm connected to something. This cuts off all conversation, which is exactly my intention, and I just sit and read, all day, every day. No one has ever noticed that my earphones aren't connected to anything. In fact, I had that pool area to myself for ten days!
Here is what I read this year:
Brooklyn
by Colm Toibin (May 2009)
The Cleft
by Doris Lessing
Cutting for Stone
by Abraham Verghese
Exiles in the Garden
by Ward Just (July 2009)
The Good Thief
by Hannah Tinti
A Happy Marriage
by Rafael Yglesias (July 2009)
The Last Summer of the World
by Emily Mitchell
To Siberia: A Novel
by Per Petterson
Songs for the Butcher's Daughter
by Peter Manseau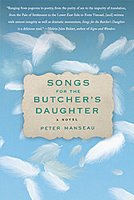 Peter Manseau's book,
Songs for the Butcher's Daughter
, is by far my new favorite, possibly because there's a human story to it, on more than one level. Last fall, I received a notice about its publication from Simon & Schuster, but I never responded to request a galley. Then I got a very sweet note from Thackeray Seznec, a woman who used to live here in Old Greenwich, to ask if I might be at all interested in reading her son-in-law's new novel. I suspect I never answered because shortly after Thanksgiving I received a dear note from a former student, Gwen Seznec, asking if she could send me a copy of her husband's novel. It was serendipity that Manseau's book ended up in my book bag --- and I adored it. It's very visual and vivid; I know all of the characters. Manseau's writing has a lovely rhythm, and his plot is fast-paced and clever. Now I'm absolutely itching to have him come to Greenwich for an event. Read this brilliant book by this brilliant young man --- you won't be disappointed.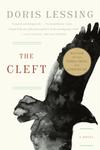 I had never heard of Doris Lessing's
The Cleft
, but it was both rewarding and provocative. It's Lessing's feminist tract about the creation of humans; her thesis is that women came before men. It has its origins in ancient Greek literature, so now I'm looking forward to a day of research.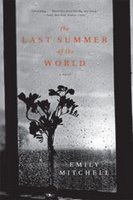 I also really liked
The Last Summer of the World
, a novel by Emily Mitchell. It takes place in France during WWI, and it's populated by photographer Edward Steichen and other ex-pats during that time period. It's a layered, nuanced book, and I learned so much from reading it. We like books that take us to another time and place, and this one certainly does.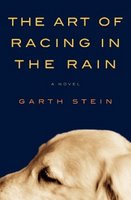 In other news, a book group I faciliate recently had a phone chat with
Garth Stein
, author of
The Art of Racing in the Rain
. I met Garth at BookGroupExpo in San Jose last October, and Carol Fitzgerald and I were quite taken by him. Now he has his groupies here as well.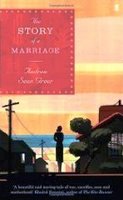 Another group discussed
The Story of a Marriage
by Sean Andrew Greer. There w
as so much to talk about, and what's surprising to me about this book is how it covers so much material and so many layers with such eloquent economy, a rarity these days.
I'd love to her what your groups are discussing. I'm the woman who interrupts readers to ask, "What are you reading?" --- just the way everybody asks me that, too.
---Esther Bushell