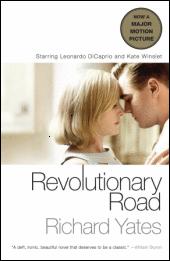 Under the headline We Read to Know We Are Not Alone
,
aptly taken from a quote by C.S. Lewis,
The New Yorker
has announced the launch of "The Book Club." The online book club is a spinoff of The Book Bench, its excellent and entertaining blog "on all matters literary."
The first communal reading selection is Richard Yates' 1961 novel --- and Oscar-nominated film ---
Revolutionary Road
. A different book will be chosen each month. Said the magazine's staff, "The selections will be eclectic, but will share one main criterion: they resist easy answers." It sounds like there are going to be some great discussions going on.
Click
here
to find out more about
The New Yorker'
s book club.