About the Book
About the Book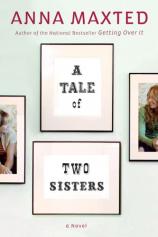 Lizbet and Cassie are sisters and, though as different as two women can be from each other, best friends as well.
Cassie is skinny, clever, charismatic, successful—every not-so-perfect girl's worst nightmare. The one defect in her quality-controlled life may be her marriage.
Lizbet is plumper, plainer, dreamier—more concerned about the design on her coffee cup than whether she can afford her new house. She's desperate to make her name as a journalist, but is stuck writing embarrassing articles on sex for a boy's magazine. Her one achievement is her relationship with Tim, who thinks she's amusing and smart-even when she asks ditzy questions.
Despite Cassie being the favored child, she and Lizbet have managed to stay friends. Perhaps because—as Cassie says—they've always wanted different things. But that's about to change. Confronted by challenges that they never asked for, enticed by new loves, and forced apart by mistakes not their own, Cassie and Lizbet struggle to figure out how to get back to the simple goodness of their sisterhood, as their lives take them on a collision course of heartache and new beginnings.
A Tale of Two Sisters
by Anna Maxted
Publication Date: August 17, 2006
Hardcover: 368 pages
Publisher: Dutton Adult
ISBN-10: 0525949739
ISBN-13: 9780525949732