About the Book
About the Book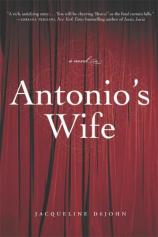 From the glamorous uptown world of opera to New York City's worst tenements, a roller-coaster ride of kidnapping, betrayals, hidden identities, and twisted intrigues.
By 1908 Francesca Frascatti has reached the pinnacle of success in the opera world. A Neapolitan diva with an infamously volatile temperament, Francesca secretly aches with regret for having given up her daughter, Maria Grazia, on the road to stardom, and she has come to America to find her and make amends. By night Francesca appears as Tosca, both delighting and tyrannizing the Manhattan Opera House; by day, she tries desperately to find Maria Grazia before her cunning grandfather can spirit her away to Italy and out of her scandalous mother's reach forever.
At the opera house, Mina DiGianni, a gentle Italian lace maker, becomes Francesca's costume dresser and confidante. Like Francesca, Mina is haunted by a secret she's been keeping. As Mina and Francesca's worlds collide in a shocking turn of events, both women face the greatest challenges of their lives: to finally lay their pasts to rest and to embrace the present.