About the Book
About the Book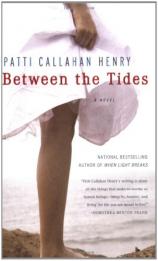 Between the Tides -- What if your father's dying wish was for you to return to the one place you never wanted to see again?
Catherine Leary's father told her that all of life is a story. Her story began with a childhood tragedy. Now her father's last request is for her to confront her past, unravel a family secret, rediscover her heart and start a new chapter of her life.
"Known for her lyrical writing" (Booklist, starred review), bestselling author Patti Callahan Henry has become one of the South's most unforgettable voices. Now, in her emotionally engaging new novel, she portrays a woman burdened by the past --- and the choices she must face to break free…
Nine months after Catherine Leary's father, a literature professor, passed away, she still has not fulfilled his last wish: that she scatter his ashes in the Seaboro River in South Carolina. The scene of a childhood tragedy that forced her family to move, Seaboro is the last place Catherine wants to see again. But on the evening of her thirtieth birthday, her father's young colleague --- whom she once dated --- pays a visit…
Forrest Anderson comes bearing gifts --- and a challenge from Catherine's dead father: three probing questions that he had planned to put inside a birthday letter to his daughter. But it's the news that Forrest plans to memorialize her father in an article about Seaboro…and the surprising revelation that her father visited there in recent years…that sends Catherine reeling. Hoping to stop Forrest from exposing her family's secrets, she agrees to accompany him to her once-beloved Lowcountry town --- and embarks on a poignant journey back to the past.
Between the Tides
by Patti Callahan Henry
Publication Date: June 5, 2007
Paperback: 324 pages
Publisher: NAL Trade
ISBN-10: 0451221141
ISBN-13: 9780451221148