About the Book
About the Book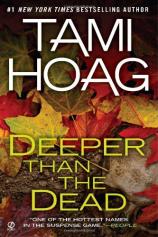 California, 1984. Four children, running in the woods behind their school, stumble upon a partially buried female body, eyes and mouth glued shut. Close behind the children is their teacher, Anne Navarre, shocked by this discovery and heartbroken as she witnesses the end of their innocence. What she doesn't yet realize is that this will mark the end of innocence for an entire community, as the ties that bind families and friends are tested by secrets uncovered in the wake of a serial killer's escalating activity.
Vince Leone, a pioneering FBI investigator called in from Washington to consult on the case, is charged with interpreting those now-revealed secrets. He's using a new technique, profiling, to develop a theory of the murders, a strategy that pushes him ever deeper into the lives of the three children, and closer to the young teacher whose interest in recent events becomes as intense as his own.
As new victims are found and the media scrutiny of the investigation bears down on them, both Vince and Anne are unsure if those who suffer most are the victims themselves --- or the family and friends of the killer, blissfully unaware that someone very close to them is a brutal, calculating psychopath.
Deeper Than the Dead
by Tami Hoag
Publication Date: October 26, 2010
Mass Market Paperback: 560 pages
Publisher: Signet
ISBN-10: 0451230531
ISBN-13: 9780451230539