About the Book
About the Book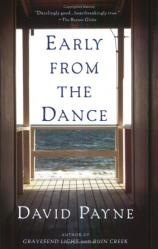 Best boyhood friends from opposite sides of the Killdeer, NC tracks, Cary and Adam are inseparable. Nothing can threaten their friendship. That is until Jane McCrae comes into their lives like a hurricane. When Cary falls in love with her, the boys' twosome becomes a tightly knit group of three. They eagerly make plans for the summer after high school graduation. When Cary must remain in Killdeer because of family problems, Adam and Jane head off to the Outer Banks alone. Adam promises Cary he will keep an eye on Jane, but instead falls in love with her under the spell of the Lost Colony hotel and its mysterious and charming proprietor. In a summer full of bright promise and heartache, Adam's feelings for Jane force him to make a difficult choice that will haunt him for years to come.
Thirteen years later, Adam a successful artist living in New York City, returns home to Killdeer and catches a glimpse of Jane in a gilded mirror at a party. Together they set out on a daring present-day journey to recover the past they've both tried to escape.
A novel of innocence lost and the redemptive power of memory and forgiveness, Early From the Dance is a rich, entrancing, and unforgettable story from a writer of extraordinary gifts.
Early From the Dance: A Novel
by David Payne
Publication Date: October 28, 2003
Paperback: 464 pages
Publisher: Plume
ISBN-10: 0452282802
ISBN-13: 9780452282803