About the Book
About the Book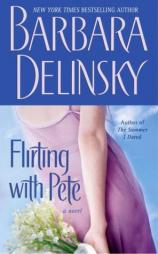 Casey Ellis has arrived at a lonely place in her life. Her mother remains in a comatose state several years after a terrible accident -- and now her father has died.
Although Casey didn't really know him -- never met him, in fact -- she had held out an oblique hope that someday this man, Dr. Cornelius Unger, a celebrated psychologist, might acknowledge her. In an attempt to please him, she even went into his field and became a counselor, to no avail.
It comes as a shock, therefore, when she learns that he has left her his beautiful townhouse in Boston's exclusive Beacon Hill section. She is of half a mind to sell it and use the money to care for her mother, but then she visits the townhouse and finds it enchanting. In fact, any chance she might have had of resisting the house is lost when she falls in love with the hidden garden out back. Sweetening the deal is the maid, a woman close to her age, who cooks and cleans and wants only to please her; and the gardener, a man who is as enigmatic as he is handsome.
Yet always in Casey's mind is the question of why Cornelius Unger chose to acknowledge her in this way. Sensing that he had an ulterior motive, she searches the house and finds the first part of a manuscript that could be a novel, a journal, or a case study of one of her father's clients. The manuscript tells the harrowing story of a young woman named Jenny who was sexually abused by her father and emotionally abused by her mother. When her mother was murdered, her father was sent to prison. Now, after only six years in jail, he is about to be released, and Jenny knows she has to escape. Her way out appears in the form of a mysterious stranger, a dream of a man named Pete, who shows up on his motorcycle and offers to whisk her away.
Convinced the story is true -- even more, that her father has left this manuscript as a message for her -- Casey sets out to find the rest of the pages. With the discovery of each additional segment, she learns more about Jenny, about herself, and about Cornelius Unger, who she realizes has planned this journey for her, actually begun the first day she set foot in his house. The manuscript proves to be the key to understanding not only her father's past but also that of the man she has come to love.
Flirting with Pete reaches its climax with a startling twist, one that explores the role of imagination in our everyday lives. Through Jenny's story, Casey gains insight into her own life as she vacillates between what she wants to be true and what actually is. With unflinching grace, Barbara Delinsky delves into the human psyche as it colors contemporary family life. Flirting with Pete is sure to touch a personal chord with readers and win her even more dedicated fans.
Flirting With Pete
by Barbara Delinsky
Publication Date: April 27, 2004
Genres: Fiction
Mass Market Paperback: 560 pages
Publisher: Pocket
ISBN-10: 0743469844
ISBN-13: 9780743469845