About the Book
About the Book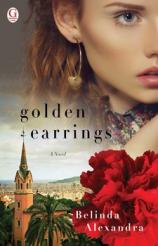 For fans of Colleen McCullough, Kate Morton, and Lucinda Riley, a powerful saga of family, love, honor and betrayal set in historical Barcelona and romantic Paris, from the author of TUSCAN ROSE.
"You who judge me: come! Let me tell you a story…" Paloma Batton is the granddaughter of Spanish refugees who fled Barcelona after the Civil War. A disciplined student attending the school of the Paris Opera Ballet, Paloma lets little get in the way of her career until she receives a mysterious pair of golden earrings. She begins exploring her Spanish heritage and becomes fascinated by la Rusa, a woman who rose from poverty to become one of the great flamenco dancers of modern times before committing suicide. As Paloma begins to unravel the secrets of the past, she discovers more than one person who had good reason for wanting la Rusa dead --- including Paloma's own grandmother.
Written with the same depth and emotion as Belinda Alexandra's "rich, unforgettable saga" (Kimberly Freeman, author of WILDFLOWER HILL) TUSCAN ROSE, GOLDEN EARRINGS moves between two of the great cities of Europe: Barcelona in the lead-up to the Civil War and Paris in the 1970s. It is the story of two women and the extremes to which they are willing to go for love. And above all, it is a story of great passions --- and great betrayals --- where nothing is quite as it seems.