About the Book
About the Book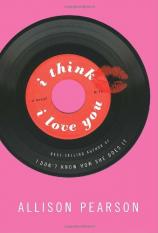 The new novel from the bestselling author of I Don't Know How She Does It takes us on an unforgettable journey into first love, and --- with the emotional intensity and penetrating wit that have made her beloved among readers all over the world --- reminds us of how the ardor of our youth can ignite our adult lives.
Wales, 1974. Petra and Sharon, two thirteen-year-old girls, are obsessed with David Cassidy. His fan magazine is their Bible, and some days his letters are the only things that keep them going as they struggle through the humiliating daily rituals of adolescence --- confronting their bewildering new bodies, fighting with mothers who don't understand them at all. Together they tackle the Ultimate David Cassidy Quiz, a contest whose winners will be flown to America to meet Cassidy in person.
London, 1998. Petra is pushing 40, on the brink of divorce, and fighting with her own 13-year-old daughter when she discovers a dusty letter in her mother's closet declaring her the winner of the contest she and Sharon had labored over with such hope and determination. More than 20 years later, 20 pounds heavier, bruised by grief and the disappointments of middle age, Petra reunites with Sharon for an all-expenses-paid trip to Las Vegas to meet their teen idol at last, and finds her life utterly transformed.
Funny, moving, full of beautiful observations about the awakenings of both youth and middle age, Allison Pearson's long-awaited new novel will speak across generations to mothers and daughters and women of all ages.
I Think I Love You
by Allison Pearson
Publication Date: February 8, 2011
Genres: Fiction
Hardcover: 336 pages
Publisher: Knopf
ISBN-10: 1400042356
ISBN-13: 9781400042357