About the Book
About the Book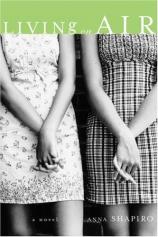 When Maude Pugh, an artistic and intellectual fourteen-year-old from Levittown, Long Island, obtains a scholarship to a prestigious prep school, her parents do not approve. They are not a private school type of family. But the Pughs have never really been a Levittown type of family either. Having abandoned their bohemian Greenwich Village past, they now live in a house where the walls are painted black to better showcase the paintings of Maude's father.
Maude is eager to escape this confining world for that of the Bay Farm School and its socially privileged students. She befriends Weesie Herrick, a girl who lives on a nearby estate. Maude is entranced by Weesie's elegant lifestyle and envious of her mother's easy affection, while Weesie is embarrassed by hear wealth and intrigued by the Pughs' bohemian lifestyle.
As her high school years unfold, Maude's carefully constructed Bay Farm life is threatened by her family's tensions and secrets, and she is forced to seek happiness elsewhere. Witty and observant, Living on Air is a coming-of-age story that is also an exploration of culture, class, art and adolescence in the 1960s.
Living on Air
by Anna Shapiro
Publication Date: May 1, 2006
Hardcover: 240 pages
Publisher: Soho Press
ISBN-10: 1569474311
ISBN-13: 9781569474310