About the Book
About the Book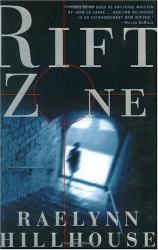 In the turbulent years after the rise of the Berlin Wall, Germany stood dangerously divided between freedom and Communism. Dodging border patrols and guard posts, a silent few were able to cross the borders of the Iron Curtain to deliver needed supplies, always at the risk of their own lives.
This is the past Faith Whitney knew. The daughter of Bible smuggler, Faith was raised on the danger that such a life brought with it, a danger that can rip lives apart, even that of a mother and daughter. Now grown and living in 1989 Germany, Faith continues to smuggle goods across the border, narrowly slipping by the East German Stasi each time.
But her activities haven't gone unnoticed. The Stasi have recruited her to deliver a package to Moscow, a package that must be delivered within forty-eight hours . . . or Faith will be eliminated. Her payment: the long-desired location of her missing father. The danger mounts as Faith is secretly contacted by the beautiful and seductive Colonel Bogdanov of the KGB, who also wants the package at any cost. Barely surviving harsh interrogations, and unsure of whom to trust, Faith turns to her ex-fiancée, Naval Officer Max Summer, the only man with the know-how to get her and her delivery to Moscow in one piece. On the run, the more they discover about the package, the more they realize that delivering it will likely cost them their lives. Little do they both know that the package is part of a larger plan, one that could affect the result of the Cold War in ways no one ever imagined.