Excerpt
Excerpt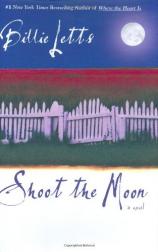 Chapter One
His early morning flight from Los Angeles had been delayed for nearly two hours because of fog. Plenty of time for him to back out, just let it all go. Once he even grabbed his bag and left the terminal, but he changed his mind. Again.
After boarding, he found himself seated next to an elderly woman who was weeping quietly. She was still crying when, twenty minutes later, she offered a whispered apology, but he pretended sleep. Whatever her problem was, he didn't want to hear it. He had no interest in hearing people whine.
When she left her seat to go to the lavatory, he slipped from the first-class cabin and found an empty row near the back of the plane.
For a while he tried to read but gave it up when he felt a headache coming on. He hadn't slept at all the night before, hadn't even gone to bed. Instead, he'd spent the hours sitting on his balcony, trying to persuade himself not to make this trip.
Then, just before five that morning, he'd phoned to make his flight reservation, left a vague message on his receptionist's answering machine and pulled a suitcase from his closet.
Now, with his stomach churning from too much airport coffee, his knees wedged against the seat in front of him, his body heavy with fatigue, he decided that when the plane landed, he'd give this up. Take the next available flight back to L.A.
But he didn't.
After he picked up his rental, a Mitsubishi Eclipse, and a map at Tulsa International Airport, he headed east.
The Avis blue-chip car, the only convertible available, wouldn't have been his first choice; he drove a Jaguar XK8 in L.A. But even before he drove out of the city, he realized he'd underestimated the Oklahoma heat, well over a hundred, with humidity so high that his shirt was plastered to his back despite the hot wind.
The two-hour drive took him through mostly empty country, the highway skirting towns called Coweta, Tullahassee, Oktaha—names that conjured scenes of Gene Autry movies.
He arrived in DeClare before dark, then checked into the Riverfront Motel, which looked just a little more inviting than the White Buffalo Inn at the edge of town or a decrepit hotel called the Saddletree a few blocks away.
His room was about what he expected. Drab and cramped, smaller even than the dorm room he'd lived in at Tufts for five years. Behind the drapes he found sliding glass doors leading to a balcony that overlooked a river backed by woods of towering pines.
He didn't bother to unpack, but he hadn't brought much anyway. He wasn't planning to stick around long.
The motel restaurant was crowded, according to his waitress, because it was Thursday.
"Catfish night," she explained, managing to turn "night" into a three-syllable word. "All you can eat for six ninety-five."
"Is it baked?" he asked, a question she thought was hilarious.
"You're not an Okie, are you? Only one way to fix catfish, and that's to fry it. You want baked fish, be here for the Sunday buffet. We have baked cod then. But come before noon, 'cause when the churches let out, this place is packed."
"I'll be gone before Sunday."
"Not staying long, huh?"
Though he'd already framed the lie, he hesitated. Another chance to back out.
"I'm here to look up some old friends of my parents."
"Who's that?"
He felt his heart quicken, his breath come short. But he was in it now.
"A family named Harjo."
"Which one? We got Harjos scattered all over this part of the country. They're all related, one way or another. Ben was the oldest, I think."
"Where can I find him?"
"He's dead, but his wife, Enid, lives way the hell out in the boonies. Can't tell you how to get there. Your best bet is Teeve. She was married to a Harjo. He took off years ago, but she's still close to the family. She runs the pool hall on Main Street."
After his dinner, and with enough fat in his system to grease axle rods, he walked to the center of town. Four depressing blocks scarred by struggle and failure. Buildings of crumbling native stone, many of them empty; a boarded-up movie theater, its marquee advertising a citywide garage sale; a bank wearing a new facade, the centerpiece a massive clock running an hour late.
Business owners battling the Wal-Mart east of town had tried to lure customers back by installing canvas awnings, camouflaging peeling paint with cheap brick veneer, placing wrought-iron benches on the corner of every block. But the awnings were tattered and fading, the veneer was flaking paint and the benches were covered with pigeon droppings.
The pool hall, closed by the time he got there, didn't look as if it were faring any better than other businesses he'd passed along the way. The sign reading TEEVE'S PLACE hung crookedly over the door, and the plate glass window fronting the building bore a foot-long crack patched with caulk and masking tape.
Inside, a fluorescent bulb blinked in a tin ceiling pitted with rust. The long, narrow room was crowded with a makeshift counter, pool tables from another era, video games, vending machines and a game table with four mismatched chairs.
As he turned and started back toward the motel, a mud-splattered pickup drove by, a rifle mounted in the back window, a Confederate flag strapped across the grille, two pit bull pups chained in the truck bed.
If he'd been back home just then, he might have been cussing the traffic clogging the 405 or complaining of the heavy brown air dimming the sun or fighting the panic he felt when a tremor hit.
But at that moment, Los Angeles seemed like paradise.
Excerpted from Shoot the Moon © Copyright 2004 by Billie Letts. Reprinted with permission by Warner Books, an imprint of Time Warner Bookmark. All rights reserved.
Shoot the Moon
by by Billie Letts
Genres: Fiction
hardcover: 352 pages
Publisher: Warner Books
ISBN-10: 0446529001
ISBN-13: 9780446529006