About the Book
About the Book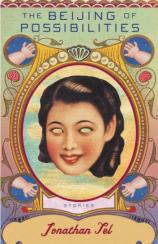 Beijing is the center of the universe. Ask anybody who lives there. The true Beijinger secretly believes that people living anywhere else have to be, in some sense, kidding.
Blending humor with carefully observed details of life in Beijing, Jonathan Tel's short stories offer a rich and entertaining guide to the city and its many and varied inhabitants--from a modern-day Monkey King to an equally contemporary indentured servant, from a boy tasting his first cotton candy to a Ming Dynasty princess posting her first online profile.
The stories offer a vicarious tour of Beijing and a long view of Chinese history. In the culminating novella, one center of the universe encounters another as China meets America. An opera is put on by an ambitious binational composer, collaborating with a librettist who might just possibly be the most beautiful woman in China.
The Beijing of Possibilities
by Jonathan Tel
Publication Date: June 30, 2009
Genres: Fiction, Short Stories
Paperback: 208 pages
Publisher: Other Press
ISBN-10: 1590513266
ISBN-13: 9781590513262