About the Book
About the Book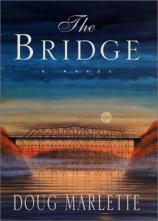 From the Pulitzer Prize-winning Doug Marlette comes a captivating story of family and forgiveness, of indomitable women and their courageous, headstrong men. It is the story of an enduring friendship, and of a bittersweet longing as old as Shakespeare and as contemporary as today's headlines.
Pick Cantrell is a successful newspaper cartoonist whose career has hit the skids. Fired from his job in New York and in the grip of a midlife meltdown, he returns with his wife and son to a small North Carolina town, where he confronts the ghosts of his past in the form of the family matriarch and his boyhood nemesis, Mama Lucy. While attempting to renovate an old house and repair his damaged marriage, Pick discovers his family's ties to the historic home and his own connection to a place he belonged to long before it ever belonged to him. What follows is an extraordinary story within a story, as Pick uncovers startling truths about himself and about the role his grandmother played in the tragic general textile strike Of 1934, one of the least-known major events of American history.
Moving from the frontlines of New York City publishing to the storied backroads of the old South, The Bridge is a sweeping and poignant tale of love and betrayal, forbidden passions and longburied secrets, of a man's struggle with his heritage and with himself. And the ancient bridge where past and present meet.
A novel both comic and tragic-and written with the same wit, insight, and unflinching honesty Marlette has long brought to his prizewinning cartoons -- The Bridge explores how much we ever really know about others, and, most important, about ourselves.
The Bridge
by Doug Marlette
Publication Date: September 12, 2012
Hardcover: 400 pages
Publisher: Harper
ISBN-10: 0060186305
ISBN-13: 9780060186302