About the Book
About the Book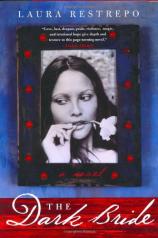 A young girl arrives in Tora, a city in the Colombian forest, wild and unkempt and determined to become a puta. Secretive about her past, refusing to reveal even her name, she is adopted by the aging prostitute Todos los Santos, who transforms her into the bewitching and beautiful Sayonara. Sayonara's beauty and aloofness inspire legendary status among the petroleros of the Tropical Oil Company, men who live for their monthly pilgrimages to Tora.
No one is immune to Sayonara's charms, and she reigns in La Catunga, the barrio that is home to the putas -- until she violates an unwritten rule of her profession and falls in love with a man she can never have. Sayonara's unrequited passion and its consequences are at the heart of a story that unfolds in flashbacks and reminiscences told by those closest to her.
Drawing on elements of magical realism and crafting them into an original and mesmerizing tale, Restrepo spins evocative, entrancing fiction that captures both the harshness and fierce excitement of Colombia's social underbelly. The Dark Bride is Sayonara's story -- passionate, poignant, and bittersweet.
The Dark Bride: A Novel
by Laura Restrepo
Publication Date: August 20, 2002
Hardcover: 368 pages
Publisher: Ecco
ISBN-10: 006008894X
ISBN-13: 9780060088941