Excerpt
Excerpt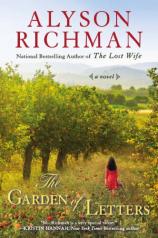 Chapter 1
Portofino, Italy
October 1943
Her rucksack contains her life reduced to small pieces. Though their physical weight is inconsequential, everything she carries feels heavy to her. She tries to pull her skirt underneath her, but the wind coming off the bay is relentless, and the cotton billows around her like a parachute.
She closes her eyes and tries to picture herself being lifted from the deck of the boat, floating above in the cool air and looking down as the vessel moves across the water. Genoa, Rapallo, and the western coast of Italy look like a knife's edge against the water. From the boat, she can see the pale facades of the villas nestled into the cliffs and the century-old hotels that face the sea.
She has been traveling for days, but it feels like months. With a gray scarf covering her dark hair and her navy blue dress modest and unassuming, she could be any young Italian girl in her early twenties.
Her stomach is empty. She tries to forget her hunger by scanning her fellow passengers. The boat carries close to thirty people. Seven of them are German soldiers, along with a handful of grandmothers dressed in their widow black. The others are nameless men and women who all appear unremarkable to her.
Just as she hopes she appears to them.
Early on in the war, she learned how to lose herself: to appear plain, and not worth stopping in the street. She can't remember the last time she wore a brightly colored dress or her favorite silk blouse, the one with the white flowers. Beauty, she has come to realize, is another weapon, better packed away and revealed only when absolutely needed.
She instinctively cups her hands on her stomach as the boat approaches the dock. She is surprised to find so many Germans there, as she had believed she was finally on her way to safety. She has spent weeks trying to avoid them, yet now here they are standing at the dock, waiting to check everyone's papers.
She feels her entire stomach turn. She takes off her rucksack and instinctively clutches it to her chest.
She stands up, her legs feeling like they may give out from underneath her. She takes her palms to her cheeks and gently presses the skin, so that the pallor of fear is replaced with color.
Afraid the soldiers might search too deeply inside her rucksack, she withdraws her forged papers and holds them to her side. She walks slowly behind one of the widows whose crucifix is so large, she hopes it might cast off a bit of protection onto her as well—or at least temporarily distract the soldiers.
She walks carefully across the deck until she finally reaches the dock. High on the hill, the white houses look like teeth. She sees bougainvillea roping over terraces and hibiscus flowers opening up like parasols to the sun. She inhales the scent of jasmine, but she is weakening from fear with every step.
"Ausweis!" The Germans are barking their orders and grabbing papers out of nervous hands.
Elodie is next in line. Her hand clasps her false papers. A few weeks before, she had destroyed the identity card that bore her real information. ElodieBertolotti is now Anna Zorzetto.
Anna. Anna. She tries to concentrate on her new name. Her heart is pounding.
"Next! You!" One of the Germans grabs the papers in her hand, his fingers seizing them with such force that their fingers momentarily overlap. She shudders at his touch.
"Name!" the German snaps at her. His voice is so sharp, she finds herself momentarily freezing and incapable of uttering even the slightest sound.
"Name!"
Her mouth is now open, but she is like a muted instrument. She begins to stammer when, out of nowhere, a voice shoots through the air.
"Cousin! Cousin!" a large, barrel-chested man shouts to her from the crowd that had congregated at the dock.
"Cousin! Thank goodness you've come. I've been waiting for you for days!" The man pushes to the front of the crowd and embraces her.
"She's with me," he tells the German soldier.
"Well . . . take her then," the soldier mutters as he reaches for the papers of the next person in line.
This man, whom Elodie has never seen before, squeezes her arm tightly and begins steering her through the crowd. He pushes people away so she can walk freely in his path.
He turns his head toward her and waves his hand in the direction of the hill. "This way," he whispers. "I live above the port, deep into the cliff."
She stands for a moment, frozen in her tracks. She can still hear the noises from the harbor: the Germans barking orders, the shouts as people try to locate each other, and the cries from tired children.
"I am not your cousin," she finally says to him. "You must be mistaken." She tries to speak slowly and clearly. She notices his speech is more proper than the dialect she heard on the dock. He speaks in an educated tongue. But still, Elodie wants her words to be received without confusion.
Her scarf has loosened, allowing her face to emerge from a sea of drab cloth. Like water receding to reveal a well-polished stone. Immediately, he is struck by the green of her eyes and the intensity of her gaze. He looks at her without speaking, then finally forms his words. "I know you're not."
"Then why? Why did you save me?"
She hears his breath, a whisper of air escaping from his chest.
"Every few months I come here and save one person."
She looks at him, puzzled. "But why did you pick me?"
He studies her face, reaffirming what he already knows.
"Why? It's simple. I choose the person who looks the most afraid."