About the Book
About the Book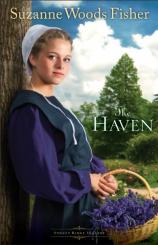 Spring brings new life, young love, and second chances to Stoney Ridge.
On a warm spring day, Sadie Lapp returns home to her quiet, unassertive life in Stoney Ridge after spending the winter in Ohio.
Gideon Smucker, an awkward schoolteacher, has been in love with Sadie since childhood and eagerly awaits her return. But does Sadie feel the same about him?
Will Stoltz, a charming and impetuous college student, has been banished for a semester and sent to babysit endangered peregrine falcons nesting at the Lapp farm. He'd rather be anywhere else...until he befriends Sadie.
As the hopes and ambitions of these three young people converge, life in Stoney Ridge may never be the same.