Excerpt
Excerpt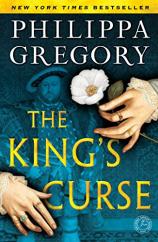 WESTMINSTER PALACE, LONDON, 29 NOVEMBER 1499
In the moment of waking I am innocent, my conscience clear of any wrongdoing. In that first dazed moment, as my eyes open, I have no thoughts; I am only a smooth-skinned, tightly muscled young body, a woman of twenty-six, slowly waking with joy to life. I have no sense of my immortal soul, I have no sense of sin or guilt. I am so deliciously, lazily sleepy that I hardly know who I am.
Slowly, I open my eyes and realize that the light coming through the shutters means that it is late in the morning. As I stretch out, luxuriously, like a waking cat, I remember that I was exhausted when I fell asleep and now I feel rested and well. And then, all in a moment, as if reality had suddenly tumbled down on my head like glossy-sealed denouncements from a high shelf, I remember that I am not well, that nothing is well, that this is the morning I hoped would never come; for this morning I cannot deny my deadly name: I am the heir of royal blood, and my brother—guilty as I am guilty—is dead.
My husband, sitting on the side of my bed, is fully dressed in his red velvet waistcoat, his jacket making him bulky and wide, his gold chain of office as chamberlain to the Prince of Wales splayed over his broad chest. Slowly, I realize he has been waiting for me to wake, his face crumpled with worry. "Margaret?"
"Don't say anything," I snap like a child, as if stopping the words will delay the facts, and I turn away from him into the pillow.
"You must be brave," he says hopelessly. He pats my shoulder as if I were a sick hound puppy. "You must be brave."
I don't dare to shrug him off. He is my husband, I dare not offend him. He is my only refuge. I am buried in him, my name hidden in his. I am cut off from my title as sharply as if my name had been beheaded and rolled away into a basket.
Mine is the most dangerous name in England: Plantagenet, and once I carried it proudly, like a crown. Once I was Margaret Plantagenet of York, niece of two kings, the brothers Edward IV and Richard III, and the third brother was my father, George, Duke of Clarence. My mother was the wealthiest woman in England and the daughter of a man so great that they called him "Kingmaker." My brother, Teddy, was named by our uncle, King Richard, as heir to the throne of England, and between us—Teddy and me—we commanded the love and the loyalty of half the kingdom. We were the noble Warwick orphans, saved from fate, snatched from the witchy grip of the white queen, raised in the royal nursery at Middleham Castle by Queen Anne herself, and nothing, nothing in the world was too good or too rich or too rare for us.
But when King Richard was killed, we went overnight from being the heirs to the throne to becoming pretenders, survivors of the old royal family, while a usurper took the throne. What should be done with the York princesses? What should be done with the Warwick heirs? The Tudors, mother and son, had the answer prepared. We would all be married into obscurity, wedded to shadows, hidden in wedlock. So now I am safe, cut down by degrees, until I am small enough to conceal under a poor knight's name in a little manor in the middle of England where land is cheap and there is nobody who would ride into battle for the promise of my smile at the cry of "À Warwick!".
I am Lady Pole. Not a princess, not a duchess, not even a countess, just the wife of a humble knight, stuffed into obscurity like an embroidered emblem into a forgotten clothes chest. Margaret Pole, young pregnant wife to Sir Richard Pole, and I have already given him three children, two of them boys. One is Henry, named sycophantically for the new king, Henry VII, and one is Arthur, named ingratiatingly for his son Prince Arthur, and I have a daughter, Ursula. I was allowed to call a mere girl whatever I wanted, so I named her for a saint who chose death rather than be married to a stranger and forced to take his name. I doubt that anyone has observed this small rebellion of mine; I certainly hope not.
But my brother could not be rechristened by marriage. Whoever he married, however lowly she was, she could not change his name as my husband has changed mine. He would still hold the title Earl of Warwick, he would still answer to Edward Plantagenet, he would still be the true heir to the throne of England. When they raised his standard (and someone, sooner or later, was bound to raise his standard) half of England would turn out just for that haunting flicker of white embroidery, the white rose. That is what they call him: "the White Rose."
So since they could not take his name from him, they took his fortune and his lands. Then they took his liberty, packing him away like a forgotten banner, among other worthless things, into the Tower of London, among traitors and debtors and fools. But though he had no servants, no lands, no castle, no education, still my brother had his name, my name. Still Teddy had his title, my grandfather's title. Still he was Earl of Warwick, the White Rose, heir to the Plantagenet throne, a living constant reproach to the Tudors, who captured that throne and now call it their own. They took him into the darkness when he was a little boy of eleven and they did not bring him out until he was a man of twenty-four. He had not felt meadow grass under his feet for thirteen years. Then he walked out of the Tower, perhaps enjoying the smell of the rain on the wet earth, perhaps listening to the seagulls crying over the river, perhaps hearing beyond the high walls of the Tower the shouts and laughter of free men, free Englishmen, his subjects. With a guard on either side of him, he walked across the drawbridge and up to Tower Hill, knelt before the block, and put his head down as if he deserved to die, as if he were willing to die; and they beheaded him.
That happened yesterday. Just yesterday. It rained all day. There was a tremendous storm, as if the sky was raging against cruelty, rain pouring down like grief, so that when they told me, as I stood beside my cousin the queen in her beautifully appointed rooms, we closed the shutters against the darkness as if we did not want to see the rain that on Tower Hill was washing blood into the gutter, my brother's blood, my blood, royal blood.
"Try to be brave," my husband murmurs again. "Think of the baby. Try not to be afraid."
"I'm not afraid." I twist my head to speak over my shoulder. "I don't have to try to be brave. I have nothing to fear. I know that I am safe with you."
He hesitates. He does not want to remind me that perhaps I do still have something to fear. Perhaps even his lowly estate is not humble enough to keep me safe. "I meant, try not to show your grief . . ."
"Why not?" It comes out as a childish wail. "Why shouldn't I? Why shouldn't I grieve? My brother, my only brother, is dead! Beheaded like a traitor when he was innocent as a child. Why should I not grieve?"
"Because they won't like it," he says simply.