Excerpt
Excerpt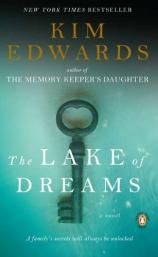 Prologue
Although it is nearly midnight, an unusual light slips through a crack in the wool, brushing her arm like the feathers of a wing. In the next room her parents sleep, and the darkened village is silent, but she has lain awake all these hours and now she climbs out of bed, the floorboards rough against her feet. For weeks people have talked of nothing but the comet, how the earth will pass through clouds of poison vapors in its tail, how the world could end. She is fifteen, and all day she and her brother helped seal the house --- windows, doors, even the chimney --- with thick black wool, hammers tapping everywhere as their neighbors did the same.
The narrow triangle of strange light touches her here, then there, as she crosses the room. She is wearing her blue dress, almost outgrown, the worn cotton soft against her skin. In this room, a low space over the shop that is hers alone, the wool is only loosely fastened to the window, and when she yanks a corner the cloth falls away, pale comet light swimming all around. She pushes the window open and takes a breath: one, and then another, deeper. Nothing happens. No poison gas, no searing lungs --- only the watery spring, the scents of growing things and, distantly, the sea.
And this odd light. The constellations are as familiar as the lines on her own palms, so she does not have to search to find the comet. It soars high, a streaming jewel, circling the years, thrilling and portentous. Distantly a dog barks, and the chickens rustle and complain in their coops. Soft voices rise, mingling, her brother's and another, one she knows; her heart quickens with anger and yearning both. She hesitates. She has not planned this moment --- the turning point of her life it will become. Yet it is also no impulse that pulls her onto the window ledge, her bare feet dangling a few yards above the garden. She is dressed, after all. She left the wool loose on purpose. All day she has been dreaming of the comet, its wild and fiery beauty, what it might mean, how her life might change.
The voices rise, and she then leaps.
Excerpted from The Lake of Dreams © Copyright 2012 by Kim Edwards. Reprinted with permission by Penguin. All rights reserved.
The Lake of Dreams
by by Kim Edwards
Genres: Fiction
paperback: 416 pages
Publisher: Penguin Books
ISBN-10: 0143120360
ISBN-13: 9780143120360