About the Book
About the Book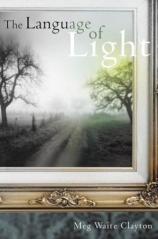 Set in the old-moneyed horse country of Maryland, the story of a young mother trying to put her life back together after the death of her husband
Nelly Grace moves her two young children to a privileged, horse-breeding world in the Baltimore countryside, after the unexpected death of her husband. Struggling to build a new life, Nelly finds herself swept up in the traditions and social politics of this insular world. Emma, the matriarch of the fox-hunting community, offers Nelly guidance and friendship until past and present secrets begin to unfold.
Encouraged by Emma and her grown son, Dac, Nelly rekindles her desire to become a photojournalist, like her father. As she sets to work with her camera, though, she realizes her success is tangled up not only in her feelings about her husband's death, but also in her relationship with her father, a man who has allowed fame and ambition to come before his family. Then her father comes to visit, and Nelly's fragile new beginning is thrown into chaos.
A brilliant old-fashioned read, filled with secrets and surprises, The Language of Light is a beautifully told story of a woman moving into the future by uncovering the past.
The Language of Light
by Meg Waite Clayton
Publication Date: November 1, 2003
Genres: Fiction
Hardcover: 352 pages
Publisher: St. Martin's Press
ISBN-10: 0312318014
ISBN-13: 9780312318017