About the Book
About the Book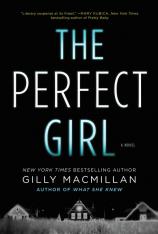 From Gilly Macmillan, the international bestselling author of the Edgar Award-nominated WHAT SHE KNEW, comes a sharp, gripping, whip-smart second novel about the secrets that unravel us.
Zoe Maisey is a 17-year-old musical prodigy with a genius IQ. Three years ago, she was involved in a tragic incident that left three classmates dead. She served her time, and now her mother, Marie, is resolved to keep that devastating fact tucked far away from their new beginning, hiding the past even from her new husband and demanding Zoe do the same.
Tonight Zoe is giving a recital that Maria has been planning for months. It needs to be the performance of her life. But instead, by the end of the evening, Marie is dead.
In the aftermath, everyone --- police, family, Zoe's former solicitor and Zoe herself --- tries to piece together what happened. But as Zoe knows all too well, the truth is rarely straightforward, and the closer we are to someone, the less we may see.
Unfolding over a span of 24 hours through three compelling narratives, THE PERFECT GIRL is gripping, surprising and emotionally complex-a richly layered look at loyalty, second chances, and the way secrets unravel us all.
The Perfect Girl
by Gilly Macmillan
Publication Date: September 6, 2016
Paperback: 464 pages
Publisher: William Morrow Paperbacks
ISBN-10: 0062476769
ISBN-13: 9780062476760