About the Book
About the Book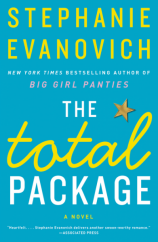 The New York Times bestselling author of BIG GIRL PANTIES is back with a funny, sweet and sizzling novel about love, redemption and second chances.

Heartthrob star quarterback Tyson Palmer has it all: a million-dollar arm, a winning season and the promise of a Superbowl ring. But more importantly, football's biggest star is the ultimate comeback kid. After an addiction to painkillers nearly derailed his career, Tyson got sober and went from zero to hero in the eyes of the public.

But one person remains unconvinced: Dani Carr, a sports commentator with high ratings and following of her own.