Excerpt
Excerpt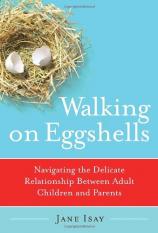 1

Where Have All Our Children Gone?

It was 1965, and I was pregnant with my first child—very pregnant. We lived in a university town, and I was the only working wife among the group of psychiatry residents. The other women were homebound with small children, living on their husbands' minute salaries. We were participating in the Mommy Wars long before these had a name. The other wives were jealous of my job, my freedom, our relative wealth, and the orderliness of our lives. I made them tense. At the time, I didn't have much sympathy for them. Competitive cooks, they didn't appreciate the Chinese takeout I served them when I entertained. They had messy kitchens, and their children were not much cleaner. Perpetually frazzled and resentful, they talked exclusively about babies, or so it seemed to me. I came to realize how difficult their job was, but at the time, I didn't get it. I suspected that some of the wives were secretly enjoying the fact that I was now pregnant. The size of my belly meant that big changes were approaching—especially for me!

***

We were leaving a birthday dinner party Harriet had thrown for her husband. She stood at the head of the steep stairs of their graduate–student housing, two flights up in an old house. The baby was on her hip, the toddler asleep on the couch. Harriet was exhausted. Her unruly red hair had curled tightly from the effort of putting on this party. Her face was shiny with sweat. She had cooked to beat the band. Harriet had removed much of the furniture in their apartment to set up tables for forty people. She'd made bouillabaisse for us all, except for my husband, who disliked fish; it was filet mignon for him—all this on a resident's salary.

I carefully navigated the staircase as we headed home. Harriet stood at the landing. "Just you wait," she called. "You'll see. You won't have a chance to pee, much less take a bath. Your blue couch will be ruined in six months. Say good–bye to your clean house and your wonderful life." I wept in the car on the way home. My feelings were hurt and I understood that it wasn't a prediction; it was a curse.

***

Life as parents did, of course, wholly change our style of living, but not exactly as Harriet had predicted. Parenting small children is a nightmare and a delight. Eventually, you do get to pee and wash your hair, the furniture is recovered or replaced, and you get used to sleeplessness. You learn to change and adjust as your children grow, which is the only way to survive those early parenting years.

Then, if you're lucky, time passes and you begin to enjoy a quiet winter hour before dawn. And in a split second, the kids are coming home long after you've gone to sleep, and they don't wake up until the middle of your day. When they graduate from college, when they start out in their careers, when they fall seriously in love, you think that the job is done and the challenges have been met. That just isn't so, as we have all lived long enough to know. When their children become adults, many parents encounter a whole new world of anxiety, miscommunication, disappointment, and distance.

The empty nest is the harbinger of this new stage, when the youngest child goes away to school and peace and quiet descend. Many people feel relief, but lingering feelings of loss and separation can wash over them. It gets too quiet. The house is too neat. People may nod when we say we're feeling blue, but we all feel the need to shrug these feelings off. This first passage is well documented. The local paper usually runs a piece around Thanksgiving weekend, describing how when a college freshman comes home for the first time, it's a new experience for parents to have a child who suddenly knows so much more than they do about the world, and every imaginable subject. Still, the returning hero savors the taste of home cooking and sometimes even sits around and relaxes, just like old times.

One friend, whose eldest child is starting college in the fall, sighed and said, "She'll never live at home again." Little does she know that for many years to come, vacations, holidays, and summers will be filled with the sound of her daughter's voice, with her clothing and her moods. Her school memorabilia will clutter her room—which had better stay her room—and her term papers will be stored in the house forever. Little does she know how lucky she is that her daughter is just going away to college.

***

It's the second passage out that we and our children don't know how to navigate. We lack the language, we have no rules, and, most important, we don't have the perspective that would help us enjoy this time. Having our kids leave home and go out on their own is for many parents the culmination of decades spent raising them. "We raised them to leave us," we say, consoling ourselves when we are feeling lonely. Some people worry that staying close to their children will make them overly dependent, and others don't want to repeat the demanding attitude of their own parents. If they place a second call on the same day, they feel guilty; if they don't, they feel sad. It's as if we are being told to keep a stiff upper lip, kiss the children on both cheeks, in the French style, shake them by the hand, and bid them farewell. Nobody can do that, nobody wants to, and nobody should.

Enter an imaginary Harriet, back at the top of the stairs:

"You think you're done? You think that they're always going to return your calls? When they don't need you anymore, do you think they will stop by to chat? What about their wives and husbands? You might not get along with them. Life as you know it is going to take a turn for the worse."

Welcome to the stage when many parents feel that they are walking on eggshells.

***

Of course we want our children to be independent, autonomous adults. Because parents of our generation raised our children with more freedom, we hesitate to tell them what to do. So we tell them that we are confident they will make good choices, and then we worry a lot. Some of us pray. We hope that our children will bring us their problems, their dilemmas, and their concerns, because we think we still have good advice they will want to hear. Understanding intellectually that we are no longer at the center of our children's lives is one thing, but in our hearts our children are still primary.

So when things are not the way we dreamed, we blame ourselves, just as we always did. Women who once were certain that they were terrible mothers if breast–feeding was not working now feel that they have failed when a grown son loses a job or a daughter gets divorced. Fathers who religiously coached Little League for years blame themselves when a son cannot make up his mind about his choice of career. It makes us feel like fools when we wake up in the middle of the night worrying about a son or daughter, mainly because we think we are the only ones in this predicament.

Here's what I have found. If you are worried that your son, who is in his late thirties, still isn't married or that your daughter refuses to face the fact that her career is at a dead end, you are not alone. If your son is in his late twenties and still hasn't finished college, this is more common than you know. If your child has rejected your values, know that this is happening all around you. If after you have welcomed your son or daughter's choice of partner into the family, you still can't meet his or her high standards of comportment, join the crowd. Some parents cannot fathom where their children come off expecting major financial help. Others are miserable because their children won't accept money or become resentful if they do take it. Some parents miss their grown children terribly; others are trying to figure out how to get them out of the house.

***

On the other side of the generational divide stand our grown kids, looking for us, as we seek them. They are struggling to come to terms with their parents as people, flaws and all. When they are disappointed in us, they feel terrible. When they cause a blowup at home, they feel awful. They resent it when parents meddle and are distressed when parents try to fix everything ASAP. They become seriously annoyed or embarrassed by parents' behavior in public. When they feel they are being judged, they become even harsher judges. They know it hurts when they can't chat long enough on the phone; they feel bad, but they have a job to do and a life to lead—they're busy. They want to bridge the gap with their parents. But as much as they love us—and the young people I talked with expressed great depths of love—they struggle to get it right, just as we do. Signs that we are trying to listen to them and accept them fully are met with pleasure and often with a response that shows they are trying to see us for who we are, too.

As I listened to people's stories, I realized that parents and their grown children are playing a new version of an old childhood game, blindman's bluff. One person is blindfolded and then tries to catch one of the other players, all of whom try to keep out of that person's way. But now both generations are wearing blindfolds, as parents and their grown children stumble around trying to find one another.

There's no problem between the generations that is more loaded than money. It stands for love, judgment, and responsibility. It is also a symbolic torch passing from one generation to another. Grown children may still expect to get what they want, even as their parents understand that they will soon be the ones in need.

Great Expectations

One of my favorite family stories from childhood took place one night when my brother and I were small. We were sitting around the dinner table and one of us piped up with this: "Daddy, when you die, can I have your watch?" I remember the surprise on my father's face, and then his laughter. We were tiny, and he was young, and he had many years—and possibly many watches—to go before his death. I wouldn't have minded if my children had asked such a question when they were young, but I'm not so sure how well it would sit with me today. Melanie's story made me remember my father's watch.

Melanie is a great spirit, she entertains with verve, she laughs a lot, and at sixty–eight she hasn't lost the light in her eyes, which reminds her friends of the party girl she used to be. With a shake of her head, an entrancing smile, and a mahogany laugh, Melanie has flirted with heads of state and great artists. She drinks, she smokes, she cusses, and she has a great heart. A widow with three grown children, Melanie tells me about her troubles with Julia, the only professional of the three. Julia, a tiny woman with jet black hair and very fine features, is lively and smart and sings like an angel. Her spirit fills her wonderful Brooklyn brownstone with laughter, and her three children glow with the love of their family. Julia practices public–interest law, and her husband heads the legal–aid office in their borough. Melanie's second child is a writer, although she just gets by doing this. She is divorced from an extremely rich dot–com entrepreneur, who is thoroughly ungenerous. The third child, a son, is a brilliant maverick, who lives in the Southwest, composes music, and is deeply spiritual. He's always low on cash.

Melanie's life is centered on her family. Her husband died more than a decade ago, and she has turned her energy and focus on the children and grandchildren. She recognizes that she should broaden the focus of her life but cannot seem to do that. She has turned from party girl into earth mother, a role she has embraced fully. Melanie has been dipping into the capital of her small inheritance to take care of herself—and her children. She calculates how many years she has left of Mike's money, and she figures it will last a decade. It is running out, and Melanie worries. Of course her children know this. All three are very close to their mother. Melanie has her daughters and their families over for Sunday dinner every week, she throws the grandchildren's "sweet sixteen" parties in her apartment, she takes one grandson to spring training every year, and she shops with his sister. They all share a summer rental in the country every year. They are as close–knit a family as you can get. When she visits her musician son, Melanie sleeps on a futon—and her bones send out distress messages.

A year or two ago, Julia and her husband were refinancing their house to make some improvements, and she asked her mother for a loan of ten thousand dollars, to be repaid when the bank financing came through. Melanie was thrilled to be able to write out a check for the loan. Then the refinancing didn't go through and the improvements did, and Julia couldn't repay the money. She asked her mother to forgive the loan and make it a gift.

For Melanie, ten thousand dollars is a considerable part of a year's living expenses, and Melanie told her daughter she couldn't forgive the loan, since her finances were strained. Julia was upset. She threw in her mother's face that she had been awarded scholarships throughout college and hadn't cost her parents anything, while they had paid for her sister's college tuition. And what about her brother? He was always asking his mother for help, she knew. It wasn't fair, and it wasn't equitable. It bothered Melanie deeply that Julia didn't seem to be concerned that she was running out of money. After two days of total misery, Melanie relented. She couldn't bear her daughter's anger; their relationship is crucial to Melanie's well–being.

Melanie knows that her second daughter, who just gets by, would sacrifice everything for her, but that doesn't cure this situation. She doesn't want to have to take anything from her children. The question of money turns into the question of age, the future, and who will depend on whom. It is a painful subject, and it kills Melanie to deny her children anything.

Excerpted from Walking on Eggshells © Copyright 2012 by Jane Isay. Reprinted with permission by Flying Dolphin Press. All rights reserved.
Walking on Eggshells: Navigating the Delicate Relationship Between Adult Children and Parents
by by Jane Isay
hardcover: 256 pages
Publisher: Flying Dolphin Press
ISBN-10: 0767920848
ISBN-13: 9780767920841