About the Book
About the Book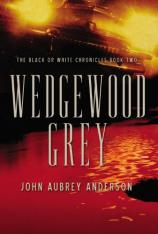 Fifteen years after the notorious War at Cat Lake, the fading past has taken with it several of the cherished residents of this Mississippi community. Yet the memory of what happened is engraved on the minds of those who remain. In the years since the conflict, the people living on the banks of Cat Lake have profited from their victory-and struggled with their loss.
Missy Parker, the white child who stood in the center of the war, is now married and lives in Texas with her husband, Pat.
Mose Washington, released from prison, returns to his tree-shaded cabin on the eastern shore of Cat Lake. The old black man spends his days with his best friend-Missy Parker's father-and spends his nights missing his wife.
Satan's minions, the demonic instigators who declared war on Missy, remain at Cat Lake. Waiting.
One bleak night, in the middle of a wet April in 1960, evil is aroused. In the dark stillness of midnight, an innocent black woman is attacked by a mob of white men. Mose confronts the men from behind his twelve-gauge shotgun, and people die.
When the sun dawns on Saturday, Mose is a fugitive-classified as "armed and dangerous"-diligently pursued by the FBI and hated by a powerful congressman.
Missy and her husband rush home to the Delta to find that the forces of darkness have been eagerly anticipating her return.
And so begins the second battle in the War at Cat Lake.
Wedgewood Grey
by John Aubrey Anderson
Publication Date: February 12, 2007
Hardcover: 384 pages
Publisher: Warner Faith
ISBN-10: 0446579505
ISBN-13: 9780446579506