About the Book
About the Book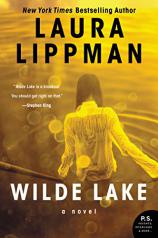 Luisa "Lu" Brant is the newly elected state's attorney representing suburban Maryland --- including the famous planned community of Columbia, created to be a utopia of racial and economic equality. Prosecuting a controversial case involving a disturbed drifter accused of beating a woman to death, the fiercely ambitious Lu is determined to avoid the traps that have destroyed other competitive, successful women. She's going to play it smart to win this case --- and win big --- cementing her political future.

But her intensive preparation for trial unexpectedly dredges up painful recollections of another crime --- the night when her brother, AJ, saved his best friend at the cost of another man's life. Only 18, AJ was cleared by a grand jury. Justice was done. Or was it? Did the events of 1980 happen as she remembers them? She was only a child then. What details didn't she know?

As she plunges deeper into the past, Lu is forced to face a troubling reality. The legal system, the bedrock of her entire life, does not have all the answers. But what happens when she realizes that, for the first time, she doesn't want to know the whole truth?
Wilde Lake
by Laura Lippman
Publication Date: February 14, 2017
Paperback: 384 pages
Publisher: William Morrow Paperbacks
ISBN-10: 0062083465
ISBN-13: 9780062083463