About the Book
About the Book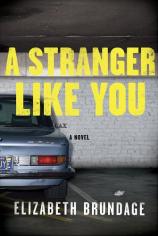 "Ask yourself, 'What would you do to survive?'" When Jaycee Dugard was eleven years old, she was abducted from a school bus stop within sight of her home in South Lake Tahoe, California. For more than eighteen years, Dugard was held captive by Phillip Garrido and his wife, Nancy. Dugard depended on the Garridos for everything, but she never lost hope of being reunited with her family. After she became a mom herself, Dugard knew she could never leave her daughters behind, even if that meant a lifetime in captivity.
On August 26, 2009, Phillip Garrido showed up for a meeting with his parole officer; he brought Dugard, her two daughters, and Nancy with him. After eighteen years without saying her own name, Dugard revealed her identity to the authorities. An investigation led to the complex of shacks and tents in the Garridos' backyard where Dugard had been kept for nearly two decades.
In her own plainspoken words, Dugard shares a chronological account from the time of her abduction in 1991 to her rescue in 2009 and opens up about what she experienced --- offering an extraordinary account of courage and resilience.