Excerpt
Excerpt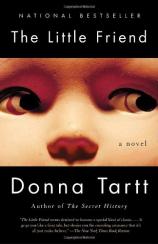 For the rest of her life, Charlotte Cleve would blame herself for her son's death because she had decided to have the Mother's Day dinner at six in the evening instead of noon, after church, which is when the Cleves usually had it. Dissatisfaction had been expressed by the elder Cleves at the new arrangement; and while this mainly had to do with suspicion of innovation, on principle, Charlotte felt that she should have paid attention to the undercurrent of grumbling, that it had been a slight but ominous warning of what was to come; a warning which, though obscure even in hindsight, was perhaps as good as any we can ever hope to receive in this life.
Though the Cleves loved to recount among themselves even the minor events of their family history–repeating word for word, with stylized narrative and rhetorical interruptions, entire death-bed scenes, or marriage proposals that had occurred a hundred years before–the events of this terrible Mother's Day were never discussed. They were not discussed even in covert groups of two, brought together by a long car trip or by insomnia in a late-night kitchen; and this was unusual, because these family discussions were how the Cleves made sense of the world. Even the cruelest and most random disasters–the death, by fire, of one of Charlotte's infant cousins; the hunting accident in which Charlotte's uncle had died while she was still in grammar school–were constantly rehearsed among them, her grandmother's gentle voice and her mother's stern one merging harmoniously with her grandfather's baritone and the babble of her aunts, and certain ornamental bits, improvised by daring soloists, eagerly seized upon and elaborated by the chorus, until finally, by group effort, they arrived together at a single song; a song which was then memorized, and sung by the entire company again and again, which slowly eroded memory and came to take the place of truth: the angry fireman, failing in his efforts to resuscitate the tiny body, transmuted sweetly into a weeping one; the moping bird dog, puzzled for several weeks by her master's death, recast as the grief-stricken Queenie of family legend, who searched relentlessly for her beloved throughout the house and howled, inconsolable, in her pen all night; who barked in joyous welcome whenever the dear ghost approached in the yard, a ghost that only she could perceive. "Dogs can see things that we can't," Charlotte's aunt Tat always intoned, on cue, at the proper moment in the story. She was something of a mystic and the ghost was her innovation.
But Robin: their dear little Robs. More than ten years later, his death remained an agony; there was no glossing any detail; its horror was not subject to repair or permutation by any of the narrative devices that the Cleves knew. And–since this willful amnesia had kept Robin's death from being translated into that sweet old family vernacular which smoothed even the bitterest mysteries into comfortable, comprehensible form–the memory of that day's events had a chaotic, fragmented quality, bright mirror-shards of nightmare which flared at the smell of wisteria, the creaking of a clothes-line, a certain stormy cast of spring light.
Excerpted from THE LITTLE FRIEND © Copyright 2002 by Donna Tartt. Reprinted with permission by Knopf, a division of Random House, Inc. All rights reserved.
The Little Friend
by by Donna Tartt
Genres: Fiction
paperback: 640 pages
Publisher: Vintage
ISBN-10: 1400031699
ISBN-13: 9781400031696