I recently attended the third annual Book Group Expo in San Jose, California, a gathering for reading group members and other book lovers. I had the opportunity to meet some of our readers, as well as authors and bloggers. Our contributor Esther Bushell also made it to the West coast for the event, and she shares some of the weekend's highlights.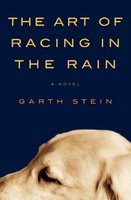 Carol Fitzgerald beat me to it, so listen to her fabulous
interview
with Garth Stein, author of
The Art of Racing in the Rain
, which was recorded at Book Group Expo. Carol and I were a few of the East Coasters at this Expo, and it was the first trip for both of us. Accolades to Ann Kent, the director of Book Group Expo, for a heroic job organizing the event; everything fell into lockstep and seemed to operate without a hitch or a glitch. I'm sure that Ann and her able committee had their share of angst behind the scenes since there are numerous details in an event like this, but to us attendees all appeared to be well under control.
Friday night was a lively cocktail party for visiting authors, publishers reps, and some hangers-on, like me. It was a terrific opportunity to quietly network
and get the lay of the land. I was delighted to be able to have some productive chats with Lauren Zina John, a librarian and author of
Running Book Discussion Groups
, and Julia Glass, winner of the National Book Award for
Three Junes
; her new novel,
I See You Everywhere
, was recently published. I was most interested in chatting with Julie Robinson, the creator and facilitator of
Literary Affairs
and diva of California book groups.
Joshua Henkin
, author of the
New York Times
Notable Book of the Year
Matrimony
, was a participant in a Literary Salon about novels that test their characters' commitments to marriage. Josh would be a terrific guest at book groups, and I'm even recommending him to book groups for phone chats.
Carol recognized many of the authors' names and joked that she was trying to shuffle the rolodex in her brain to try to match authors with their books! At one point she was talking witchcraft with both
Brunonia Barry
, author of
The Lace Reader
, and Kathleen Kent, author of
The Heretic's Daughter
.
On Saturday, I attended several Literary Salons. The first salon that I went to was entitled "Write or Wrong: The Unreliable Narrator Defines Virtue," and was composed of Andre Dubus III (
The Garden of Last Days
), Diana Spechler (
Who By Fire
), and Susanne Pari (
The Fortune Catcher
). The authors presented their ideas that one person's morality is another person's evil. How do we know that our principles are virtuous? And how can we be so sure that people who seem evil are that different from us?
All of my book groups love historical fiction, so I then gravitated to "Historical Friction: Characters in Conflict." Now I'm busy reading books by the authors on that panel: Maggie Anton (
Rashi's Daughter, Secret Scholar
), C.W.Gortner (
The Last Queen
), Gail Tsukiyama (
The Street of a Thousand Blossoms
).
We grabbed lunch --- outdoors in late October, which was a treat --- with Mahbod Seraji, whose book
Rooftops of Tehran
will be in stores in May. Carol was raving about this one, which she had read in manuscript, prompting me to want to get my hands on it.
Being a book group facilitator in Greenwich, Connecticut, mandated my attending "Secrets of the Suburbs: This is Not the Life I Ordered." Participants were Janelle Brown (
All We Ever Wanted Was Everything
), Brian Copeland (
Not a Genuine Black Man
), and Marisa de los Santos (
Belong to Me
).
The last Literary Salon of the day was originally titled "Now that You're Gone: Grief Seeks Solace," but Lauren John, the moderator, renamed it "Bibliotherapy," a more apt name for such a popular genre. The panelists were Julia Glass (
I See You Everywhere
), Ann Packer (
Songs Without Words
), and Irvin Yalom (
Staring at the Sun: Overcoming the Terror of Death
).
An interesting group of authors , readers and publishers joined Carol and me for dinner, and Sunday morning, we convened at the Literary Salon "Go Tell it on the Mountain: An Inspirational Celebration Sponsored by HarperOne." The panelists were Kristin Billerbeck (
Back to Life
)
,
Van Jones (
The Green Collar Economy
), and
Garth Stein
(
The Art of Racing in the Rain
). Stein'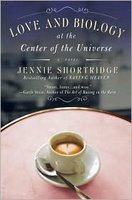 s book is on my list for all of my book lovers at this holiday season.
At the next salon, "Wedlocked: The Intimacies and Intricacies of Marriage," Sylvia Brownrigg (
Morality Tale
), Joshua Henkin (
Matrimony
), and
Jennie Shortridge
(
Love and Biology at the Center of the Universe
) discussed their novels that test their characters' commitments to marriage.
I taught high school English for forty years, so I loved the panel discussion "Where There's a Will...Shakespeare in the 21st Century." Jennifer Lee Carrell (
Interred with Their Bones
), Reed Martin and Austin Tichenor (co-authors of
Reduced Shakespeare
), and Julia Flynn Siler (
The House of Mondavi: The Rise and Fall of an American Wine Dynasty
) were the panelists.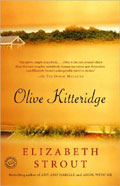 My last Literary Salon of the Expo was "Woman, Be Wise: Strong Writing, Strong Women."
Elizabeth Strout
(
Olive Kitteridge), o
riginally scheduled, was unable to attend, but she will be at a Community Reads! event at the Perrot Memorial Library in Old Greenwich, Connecticut, at 7:30 pm on Wednesday, November 12th, so if you're in the neighborhood, join us. The panelists were all strong women and strong authors: Terry McMillan (
The Interruption of Everything
), Toni Mirosevich (
Pink Harvest
), and Susanne Pari (
The Fortune Catcher
).
I left San Jose loaded down with books and nearly giddy from so much good book talk. BookGroup Expo lived up to its mantra --- WHERE SERIOUS READERS HAVE FUN!!!
---Esther Bushell