We love it when a blog post inspires feedback and discussion, which is exactly what happened when Stephanie Coleman read a ReadingGroupGuides.com piece about solo reading selections that would have made for great group discussions. She shares her list with us today.Tell us about the books you wish you had read with your group instead of on your own --- and why. Drop a note to shannon@bookreporter.com. We'll share your suggestions in a future blog post. Click
here
to read Stephanie's previous guest post, "Surprise Discussions," and more of her book commentary at
Stephanie's Written Word
.
How many times have you turned the last page of a novel, only to wish you had someone to discuss it with? When I read a
post
here at ReadingGroupGuides.com written by contributor Shannon McKenna Schmidt about the books she wished she had read with her book club, it got me thinking about what books would make my list. Below are the books, in no particular order, which I would have liked to discuss with my book club. How about you?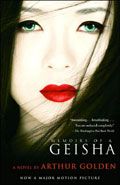 Memoirs of a Geisha
by Arthur Golden
This is a beautifully written story about a girl forced into the strange and competitive world of becoming a geisha. I am sure that
Memoirs of a Geisha
would make a perfect jumping point to start discussions about the rights of women in 1930s Japan, Japanese culture and the image of Geisha girls in modern society. Plus,
Memoirs of a Geisha
was turned into a movie and, unlike most book to movie adaptations, this one was quite good.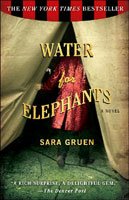 Wa
ter for Elephants
by Sara Gruen
Not only was this a fascinating book about a Depression-era traveling circus, but the cast of quirky characters would keep a book club chatting for a while.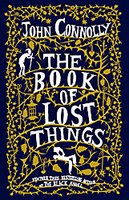 The Book of Lost Things
by John Connolly
John Connolly, author of the crime fiction series staring the character Charlie Parker, delves into the world of fairy tales and fantasy with
The Book of Lost Things
. An interesting coming-of-age story that blends reality and fantasy, this novel isn't the type of book my club usually reads, although that's kind of the point. It might be fun to read something totally different.

Nefertiti
by Michelle Moran
Unlike the book mentioned above, historical fiction is a popular book club choice.
Nefertiti
is historical fiction at its finest. In a genre saturated with books about the British royal family,
Nefertiti
is a breath of fresh air. The story follows Nefertiti and Mutnodjmet, two sisters who play a part in a high stakes political game over 3,500 years ago in ancient Egypt.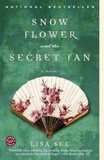 Snow Flower and the Secret Fan
by Lisa See
Touching on subjects like arranged marriages, foot binding and the secret written language passed down from mother to daughter called nu shu, this novel set in 19th century China would give any women's group lots to talk about. In particular, the chapter on foot binding, although very hard to read, is just too fascinating to pass up. (Click
here
and
here
to read Lisa See's guest blog posts.)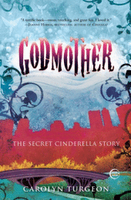 Godmother: The Secret Cinderella Story
by Carolyn Turgeon
A fun re-telling of the classic fairy tale,
Godmother
is cleverly written and has an ending that would probably take most of the evening to dissect. (Click
here
to read Carolyn Turgeon's guest blog post.)
---Stephanie Coleman