Elizabeth Strout
was awarded a 2009 Pulitzer Prize in Fiction for
Olive Kitteridge
, a collection of 13 short stories set in a small Maine town. The prize committee describes it on the organization's
website
as packing "a cumulative emotional wallop, bound together by polished prose and by Olive, the title character, blunt, flawed and fascinating."
Today, Elizabeth shares some of her favorite Pulitzer Prize-winning titles. To read her previous guest blog post, click
here
.For information on participating in the Twitter Book Club's discussion of
Olive Kitteridge
on August 17th at 9:00 p.m., click here.
ELIZABETH STROUT'S PULITZER RECOMMENDATIONS: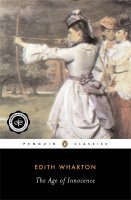 The Age of Innocence by Edith Wharton
Here is a love story that will break your heart. Wharton knew her subject, which was not only thwarted love, but the effects of society on the freedom to love. At a time when divorce could get one thrown out of "respectable" society, this novel shows the struggles of those involved as they try and live as courageously and honestly as possible --- a fairly impossible task no matter what time we live in, and Wharton has presented a timeless story. The final scene is especially haunting.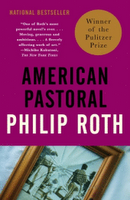 American Pastoral by Philip Roth
This is another side of America, told as only Roth can tell it. Perhaps his most compassionate book, this is the story of a Jewish man who marries a beauty queen, and as they try and live the American dream they lose their daughter --- and perhaps themselves --- to the history of the times.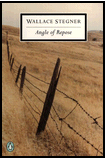 Angle of Repose by Wallace Stegner
This is a huge book in the sense of all it carries, and it is remarkable how Stegner creates people one believes in entirely the whole way through. We watch a couple's marriage evolve over the years (in the last part of the 1800s) and watch the trials and desires and loyalties and fractures --- as the real world of the west brings them hardships of its own. All this is told by a narrator who is their grandson, reporting to us their imagined story many years later, and so the scope of what is revealed is magnificent.
Collected Stories
by Katherine Anne Porter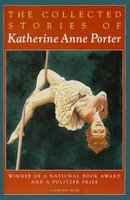 Almost impossible to describe, and very varied in their subject matter and location, these stories are some of my favorites because of Porter's incredibly sharp eye. She can conjure up an entire world in a single short story and make you feel things you recognize and also didn't know you could feel. You may not like every single one of them, but there is enough here to make you feel you have traveled the world of human emotion.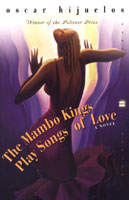 Mambo Kings Play Songs of Love
by Oscar Hijuelos

This book throbs with a drumbeat, a heartbeat, and the strain of deep love, as it swoops through the life of a Cuban American musician; I found it astonishing. It is sensuous and kind, honest and large-hearted, flinching from nothing. It took me entirely into another world, one not familiar to me, and I did not want to leave. I fell in love with everyone.
Others I recommend:
Rabbit at Rest
by John Updike and
Empire Falls
by Richard Russo.
(And while
Summer
by Edith Wharton, and
The Big Rock Candy Mountain
by Wallace Stegner are not on the Pulitzer list, they are a couple of my favorites as well.)