Five authors were in the spotlight last Wednesday evening at the Mint Theater in New York City, where book club members and other bibliophiles gathered to celebrate National Reading Group Month. Sponsored by the local chapter of the Women's National Book Association, the lively panel discussion was moderated by Rosalind Reisner, the author of
Read On...Life Stories: Reading Lists for Every Taste
and
Jewish American Literature: A Guide to Reading Interests
, and Miriam Tuliao of the New York Public Library.
The authors and their books: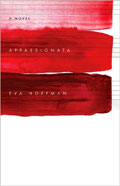 Eva Hoffman, Appassionata
Eva Hoffman studied music while growing up in Poland and was groomed to be a pianist, the profession of the main character in
Appassionata
. "My first impetus was to write about music," Hoffman said of her motivation for crafting the novel, which takes its name from a Beethoven sonata. A renowned American concert pianist, Isabel Merton is torn between a love for what she does and the lonely, nomadic lifestyle it requires. When she meets a Chechen political exile while on tour in Europe, their relationship leads to a frightening incident that leads her to question her motives...and tests her faith in the power of music.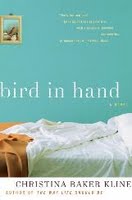 Christina Baker Kline, Bird in Hand
The idea for
Bird in Hand
first came to Christina Baker Kline a decade ago as she, like one of the novel's characters, was moving from New York City to the suburbs. But the story took a back seat as she wrote and published her third novel,
The Way Life Should Be
. "I didn't know how to tell it for a while," she said of
Bird in Hand
, the story of two couples --- their long friendship, divergent lifestyles, secrets and crumbling marriages. Kline eventually decided to structure the narrative in a reverse timeline and with shifting points of view. She said, "It was like a puzzle that fell into place."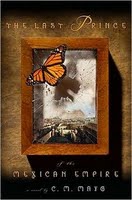 C.
M. Mayo, The Last Prince of the Mexican Empire
C.M. Mayo's novel
The Last Prince of the Mexican Empire
is based on a true, little-known story about the short, turbulent reign of the archduke of Austria, Maximilian von Hapsburg, who was made emperor of Mexico in 1864. "It was a glamorous period we know very little about in the U.S.," commented Mayo. The childless emperor adopted a half-Mexican child, Augustin, whose American socialite mother later changed her mind about giving up her son and sparked an international incident. Said Mayo, "Therein lies the story and the scandal." Click
here
to read her RGG.com guest blog post.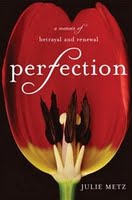 Julie Metz, Perfection: A Memoir of Betrayal and Renewal
"I felt like I was in a bad novel I wanted to get out of," Julie Metz told the audience about the period following the sudden death of her husband six years ago and her discovery that he had been unfaithful throughout much of their marriage. In her memoir,
Perfection
, "I wanted to take readers on the same journey I went through," she said. She wanted the narrative "to read like a novel," and she had in mind a classic tale --- Jane Eyre, which, she noted, "became the inspiration for the structure of my book." Click
here
to read the RGG.com Q&A with Julie.
Roxana Robinson, Cost
Roxana Robinson began writing
Cost
because she wanted to explore the issue of "how difficult it is to be a good adult child." In the novel, artist Julia Lambert is anticipating a low-key summer in Maine with her elderly parents: her father, a domineering, retired neurosurgeon, and her mother, who is in the early stages of Alzheimer's. "I thought it was going to be a quiet, domestic story," said Robinson --- until Julia's son Jack, a heroine addict, emerged on the scene and "blew quiet, domestic out of the water."
---
Shannon McKenna Schmidt