Today's guest blogger Denise Neary gives us the skinny on planning and re-planning a book club retreat when the snow just won't stop
.
Thinking about planning a book club retreat? Forget the planning. Wait until the last minute, and pull something out of your sleeve!
Last summer, our daughter/mother book club decided to have a retreat. We decided on the weekend in February that includes Presidents' Day and Valentine's Day since it seemed to have the least conflicts: no major exams, no big sporting events, no major religious celebrations, no school holidays. We were golden. Everyone was in.
The plan was to stay at a friend's stunningly beautiful house in St. Michaels, Maryland. About a 90 minute ride from our suburban DC homes----a perfect distance away, not too far and not to close.
We held the dates, and plans were made. Lot of plans: a visit to a local library to talk about book clubs; reservations at some wonderful local restaurants; goodie bags full of books and treats for the girls (while they would say they are all too old, who doesn't like a goodie bag?); amazing letters from some of the authors we have read, cheering the group for their time together.
When the forecast called for snow on February 5th, I did a secret whoop of delight. We had planned the perfect weekend----we never get two snowfalls in a row in DC. Never. Ever. Ha! It snowed, and it snowed, and it snowed. And then it snowed a little more. Snowmageddon.
What to do?
A secret admission---I hate rescheduling. I didn't even propose it but St. Michaels was out. Our resourceful group did what it does. We focused on the key components of the retreat: the chance to be together and the opportunity for a book club discussion.
One of the Moms offered to host the girls for a Friday night stay-over at her house. Retreat Part 1 was set. And then we found a great place to stay in DC for Saturday night at an incredible rate. Thanks to
Magellan Vacations
for that! They are a travel agency that specializes in lovely properties in wonderful cities and I had called them in despair. "Here is what I need," I said sadly. A big room where the girls can spend some time together and a bunch of rooms for the Moms. Brigette, the fabulous agent, found us exactly that for a great price at the Melrose Hotel.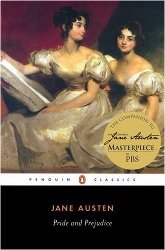 Part 1 was lovely. Our group's name is the Red Balloons, so we had red heart balloons tied to each of our chairs and though not selected with Valentine's Day in mind we thoroughly enjoyed discussing
Pride and Prejudice
. Is there a better path to a lovely weekend than one created by Jane Austen?
After the meeting, the girls opened up their goodie bags. And while they are a very sophisticated group of 16 year-olds, they were definitely channeling their inner toddlers as they pulled out their new books. While they received lovely gifts, the one they spent the most time on was a little book of letters to them from their favorite authors. I still can't believe such busy people would do such a generous thing---but they did, and I am so glad they did.
Saturday morning we headed off to Part 2 of our retreat in DC. Once we arrived, the girls spent some time exploring the room while the Moms were mostly interested in making sure that there was wine chilling for later. I have to thank both Brigette from Magellan and the Melrose Hotel for terrycloth robes for each girl at the hotel. Because really, what does a book club retreat need more than comfortable clothes for sitting around in?
I have a lot of favorite parts of the weekend----but my absolute favorite occurred Saturday afternoon. Through a stroke of good fortune, author Maureen Johnson had agreed to Skype in and talk to the group.
The girls were more than prepared. They reviewed her website, to make sure they wouldn't ask her questions she had already answered. They wrote everything down, for fear that they would be star struck. And they provided each other with helpful critiques and information (e.g., that's stupid; she already answered that; ohmigodherbirthdayisthisweek). I think they were excited.
Did you ever have the chance to meet someone you admire, and meeting them makes you realize that your high expectations were set entirely too low, as you simply had no idea how perfect the encounter could be? Thanks to Maureen Johnson, our group knows that feeling.
In our half hour together, she:
Gave us a new name (once the Red Balloons, we are now the Talking Chairs----which is all she could really see from her side of her call)


Encouraged the girls to call an emergency reading of Wuthering Heights (there is a debate among the group about whether she called the book cracktastic or cracktacular!)


Spoke in the most generous way about her colleagues' achievements and talked about librarians screaming for John Green and Scott Westerfeld as if they were rock stars.


Talked about how she does her job and made the girls feel smarter, cooler and better just for admiring her so much.
We ended our conversation by singing happy birthday to an embarrassed author!
That evening we visited the
Kennedy Center for a Millennium Stage performance
and then went back to the Melrose for dinner. There restaurant is called The Library, so we couldn't resist.
Then it was gab time. The girls were off to their room to don their hotel robes, watch movies in bed and gab. We Moms retreated to another room, to gab grown-up style: solving the world's problems while sipping wine. And then the same thing happened in each of the rooms. The lights were eventually turned off, but everyone continued to talk. I can't remember how long it has been since I've done that. It was a lovely.
Our Sunday morning accomplishment was finding the perfect cafe for breakfast. We were seated near a window on a main street in Georgetown where we thoroughly enjoyed a Valentine's Day treat: watching men with flowers walking up the street to their sweethearts. All of us wrote our own internal stories of love and romance as we headed home from a wonderful weekend.
So, the retreat was not the one we had planned. It was definitely busier and a little more frenetic. But so fun. And I think it was a good thing for our girls to learn the improvisation skills that will come in handy so many times in their lives! The moral of the story? Things may not turn out exactly how you plan, but they can still be pretty great.
--Denise Neary, Book Club Mom and Retreat Planner Extraordinaire