In today's post, regular contributor Jamie Layton shares her list of summer reading and book related highlights. What was your highlight? When you look back on Summer '10 - will there be a book that goes along with those memories? Enjoy Jamie's list... but be warned it may make you want to be a bookseller!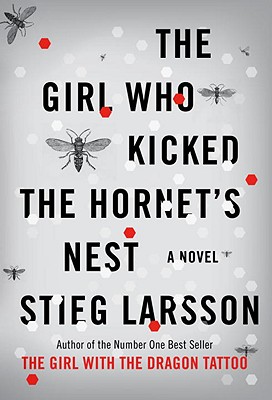 -Author Beth Hoffmann joining our book group via that wonderful invention- Skype- for our July meeting when we discussed her debut novel- SAVING CEECEE HONEYCUTT. Authors love to talk about their work and sometimes all you have to do is ask!
-The August release of MOCKINGJAY, the final book in Suzanne Collin's Hunger Games series which coincided with our first day of school here in North Carolina. My kids and I played a round of rock-paper-scissors to determine who got first crack at it.
-(Lowlight- finding out via fansites of the above that at least one Wal-Mart in Virginia was selling this tightly restricted title up to three days early. Booksellers were not allowed to put MOCKINGJAY on sale until 8/24/10. There are consequences with publishers if you violate a one day laydown. I'd love to know what Wally World's punishment was… if any.)
-Finishing THE GIRL WHO KICKED THE HORNET'S NEST. In just under four weeks. I know most people spent about two days on this one but until I got about two-thirds of the way through it just wasn't doing it for me. But I did like the conclusion of Lisbeth Salander's saga and am once again saddened that it was Larsson's last. I have just discovered his fellow Swede Henning Mankell, a pretty good mystery author. One question- do Swedes drink anything but coffee? jw.
-Getting calls and emails from devoted customers when Duck's Cottage was mentioned in a Washington Post op-ed by Dana Milbank… and again when the Town of Duck got a nice travel write-up in the Wall Street Journal. Look, Mom, we made it!
-For once, not running out of the summer's hot books- THE HUNGER GAMES, SH*T MY DAD SAYS, THE GIRL WITH THE DRAGON TATTOO and THE GIRL WHO PLAYED WITH FIRE, BEFORE I FALL and EAT, PRAY, LOVE.
-Getting a call from Rick at Bookazine who clued me in on TIMELY VISION by Joyce & Jim Lavene- a clever little mystery set in the cool little town of Duck! Rick- I owe you one buddy!
-Meeting all of the authors we hosted for book signings- thanks to Steve Alterman & Mark Buckler, Elizabeth Wiegand, Joni Davis & Lisa Hyatt, Bea Basnight & Gail Midgett, Travis Morris, Brooke Mayo, Diann Ducharme and Deacon Ritterbush. From cookbooks, to photography books, to fiction and history we had a great sampling of local and regional writers. Thanks to all!
-Finishing the summer with our August book club selection: THE GLASS ROOM by Simon Mawer. I was very pleasantly surprised by how much I liked this book! I've been recommending it to everyone and can't wait to learn more about Villa Tugendhat, the actual house around which this novel's characters revolve.
-The paperback releases of: UNDER THE DOME, AWAIT YOUR REPLY, DARK PLACES, IN THE HEART OF THE CANYON and THE WET NURSE'S TALE. All books I personally read and highly recommend.
-Cooking some delicious dishes utilizing fresh summer produce and two great cookbooks- IN THE GREEN KITCHEN by Alice Waters and Sur La Table's EATING LOCAL by Janet Fletcher.
And it's Fall. Well, maybe not quite judging by the calendar- but based on the fact that the school year for us has begun, the days are getting slightly cooler (and a lot less humid) and the preschooler-to-adult ratio has just shot up among our visitors it might as well be. Hope your summer included as many highlights as ours did and that your Fall gets off to a great start, too!
-- Jamie Layton, Regular Contributor and Manager of Duck's Cottage Coffeeshop & Bookstore