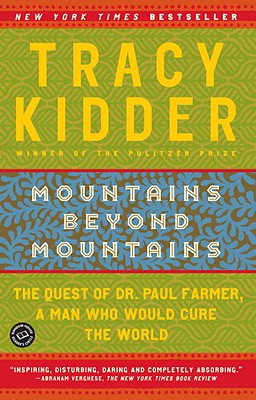 As members of reading groups and book clubs we are all clearly geniuses (I think I may have noted that earlier this week as well), but we have figured out that conversation (especially conversation about books) goes very well with food (and often wine -- but definitely not whine). But some of you creative types have taken it one step further... and have matched your delicious treats to the book you are discussing.
My sister and her friends are just such geniuses. Their Oakland, CA based book club (lovingly named The Hen House Book Club after their three chickens -- yes, chickens... it is California after all) has been known to serve all kinds of treats that match their reads.
Here are some examples, in case you like the idea and want to cheat:

MOUNTAINS BEYOND MOUNTAINS by Tracy Kidder
Cajun Shrimp
Rice and Beans
Plaintains
DEVIL IN THE WHITE CITY by Erik Larson
Pabst Blue Ribbon Beer
Cracker Jack
Chicago Deep Dish Pizza
THE BOOK THIEF by Markus Zusak
Bratwurst with Saurkraut
Schnitzel
Paulaner Beer
THE HELP by Kathryn Stockett
Fried Chicken
Macaroni and Cheese
Collard Greens
Apple Pie
The Hen House Book Club, as you can tell, likes to eat...they do their discussions over these fabulous dinners. And I would officially like to thank them for making me hungry.
Have you done the food matches book club thing? Any titles and menus you care to share?
-- Dana Barrett, Contributing Editor