In today's post, regular contributor Denise Neary shares her love of YA books (and I have to admit - I'm a sucker for them too), and introduces to an up and coming YA author!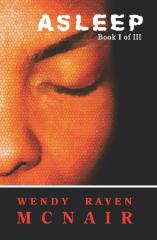 It is Teen Read Week, and I have a confession. I hear it is good for the soul.

When I started a mother/daughter book club years ago, I imagined that reading books for teens would be something I would be doing FOR my daughter. As it turns out, I am embarrassed to say how little I understood about the incredible work that was going on in the young adult literature world.

I have loved being introduced to writers like Libba Bray, Suzanne Collins, Sarah Dessen, Gail Giles, Maureen Johnson, David Levithan, Stephenie Meyers, Carol Plum-Ucci, Elizabeth Scott, Maggie Stiefvater, Ned Vizzini, Scott Westerfeld, and Markus Zuzak. Their books have changed how I see the world---so much for my selfless gift to my daughter!

I wince each time I hear a young adult author asked, in essence, when they plan to "step up" to the adult market.

Why write for a young adult market? Because young adult readers are struggling to figure out who they are----because it is a time that is chock full of significant firsts.

It has been my great privilege to read these talented authors as they describe and breathe life into those years.

Help me celebrate Teen Read Week by promoting a wonderful (lesser known) young adult writer, Wendy Raven McNair. McNair is hard at work at a trilogy that is great for book clubs interested in exploring the young adult mind and the young adult world.

ASLEEP, the first of the three, is a fantasy love story about an African American teen who discovers a world of super beings. It is thrilling, funny, sweet, romantic----what is not to love? It is teen struggle in a bottle, with an awesome heroine to lead the journey.

It is great time to read ASLEEP because the second book in the trilogy, AWAKE, has just hit the stores---and the author is busy working on ASCEND!

Helping an awesome less known writer become better known? What better way to celebrate Teen Read Week?
-- Denise Neary, Regular Contributor