As Halloween approaches, I can't help but be drawn into the shadows. And when it comes to fiction and literature there are tons of scary, creepy, ghostly books to choose from. Has your book club read any of these horrific tales? Would you? I say go for it... just lock the doors and check under the bed before you start reading. For today's post I thought I'd share a couple bone-chilling options for your group to consider. Here's my top ten list - in no particular order!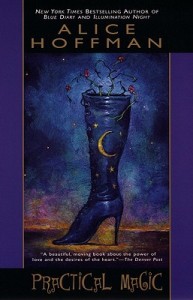 THE REAPERS ARE THE ANGELS by Alden Bell
PRACTICAL MAGIC by Alice Hoffman
BLOOD AND CHOCOLATE by Annette Curtis Klause
THE HISTORIAN by Elizabeth Kostova
PRIDE AND PREJUDICE AND ZOMBIES by Jane Austen and Seth Grahame-Smith
THE PASSAGE by Justin Cronin
THE COMPLETE DRACULA by Bram Stoker, Colton Worley and Leah Moore (This is the graphic novel version!)
FRANKENSTEIN by Mary Shelley
BAG OF BONES by Stephen King
THE STRAIN by Guillermo del Toro and Chuck Hogan
Now just to let you know - I didn't choose all these titles because I read them and can swear they're great, but rather because I read ABOUT them and can swear they look like they'd be great!
So read on... if you dare... and feel free to share any I may have missed!
-- Dana Barrett, Contributing Editor