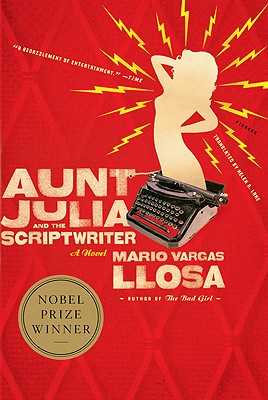 Okay well... when I say "meet" I mean... "get to know". And when I say "get to know" Mario Varga Llosa - I really mean "get to know his works".
As it cool as it would be to say I got to meet a Nobel Prize Winner and now wanted to introduce him (or her) to you, I can't actually say that. But I did take some time to look through some of the interesting tidbits about the Nobel Prize in Literature - and to read about the works of this years' winner Mario Varga Llosa.
For example, did you know that the Nobel Prize in Literature has been awarded since 1901?
Did you know that if they don't find a deserving candidate in a particular year they don't give out the prize? Can you imagine if they did that at the Oscar's? "This year the Oscar for Best Actress goes to .... no one. Sorry - none of you lovely ladies actually did a good job this year"!!
Did you also know that two people actually declined the award? Can you imagine THAT at the Oscar's? I couldn't but then I googled it and found out two people have declined that too! I will be happy to take all declined awards from here on out - just sayin'.
You can learn more about the Nobel Prizes here.
As for Mr. Llosa's body of work - I'm thinking there might be a title or two your book club would enjoy. So Book Clubs, meet Mr. Llosa -- Mr. Llosa, Book Clubs. And without further ado, here is a list of some of his work:
Aunt Julia and the Scriptwriter
The War of the End of the World
Have you read any of his work already? Has your book club? Thoughts?
-- Dana Barrett, Contributing Editor