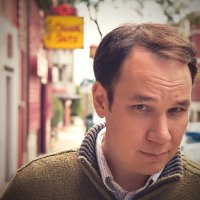 Jamie Ford is the author of HOTEL ON THE CORNER OF BITTER AND SWEET. Here, he talks about the adventure of joining a Men's Book Club.
I've made the plunge. I get it now. It's official. I've gone and joined a book club and not just any ol' book club --- a "Men's Book Club."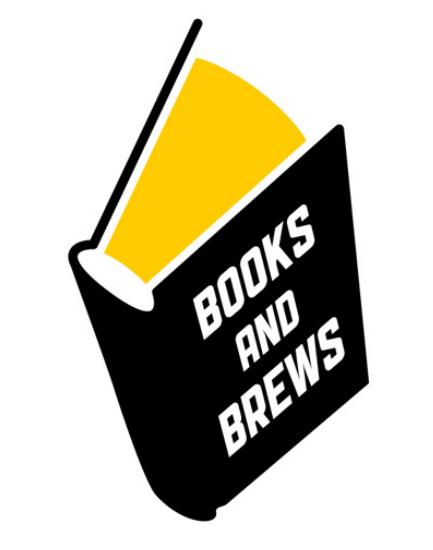 To be honest, I didn't even know such a thing existed. So you can imagine my bewilderment
when a friend (who also happens to be a high school football coach) invited me to join the "Books & Brews Book Club" --- which would be reading THE CRYING OF LOT 49, a heady Thomas Pynchon classic.
Immediately I had visions of guys gathering in an ice-fishing shack set up in someone's back-yard where we'd be playing poker, discussing the finer points of NFL's new overtime rules, and otherwise snickering at the clever ruse of a book club --- urban camouflage for what would surely be The Drinking of Lot 49.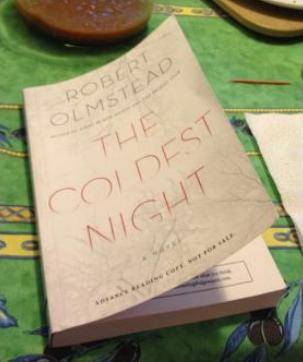 Those visions took a swift roundhouse kick to the head when I arrived at my first meeting, after having barely skimmed the book, and found out that not only had everyone read the novel, but they had analyzed the deep, subtle, sublime, and metaphorical meaning on each page.
This was akin to agreeing to go for a hike, showing up in shorts, a t-shirt, and flip-flops, and learning that everyone else had geared up for an assault on the summit of Mont Blanc, in winter. And they were already discussing which literary mountain to conquer next month. Without oxygen or Sherpas.
Suddenly everything was upside down, inside out. All these years I'd heard the same mantra from the publishing world, "Guys don't read," "Women are our target audience," and "Guys only consume non-fiction --- you know, like motorcycle-repair manuals, and books on taxidermy."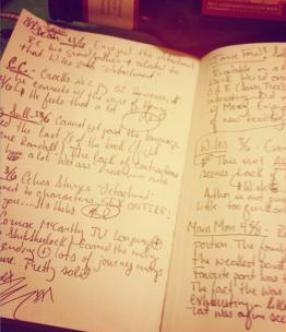 So I was surprised to learn they had read ATONEMENT, LESS THAN ZERO (one member, Hoppy, even created a soundtrack of every song mentioned in the book), TINKER, TAILOR, SOLDIER, SPY and even a play. And of course, each book is discussed and rated on a scale of 1-6 beers. THE COLDEST NIGHT by Robert Olmstead was our most recent read, which earned an average
of 3.85. I gave it a solid four. But so far nothing has earned a perfect six-pack.
And if you're wondering who these strange male readers are, you're not alone. Every time I mention that I'm in a guy's book club, people want details (like, are they single). We're actually quite normal. We're schoolteachers, advertising execs, financial planners, and one lowly writer like yours truly. And sure, there are edibles and micro brews to be savored and shared. And a bottle of scotch might make an appearance or two (or three). But it's all about the brotherhood of good food, great books, and better times.


At least until the cops show up, or the strippers arrive.