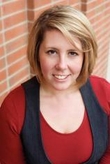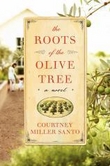 Courtney Santo is the author of The Roots of the Olive Tree. A book about the five generations of Keller women who live in the same house in the same secluded olive grove. This novel captures the joys and sorrows of a family and the love, secrets, disappointments, jealousies and forgiveness that tie generations to one other. In this blog, Courtney talks about her experiences meeting with book clubs and the tips she gives them to have an amazing visit with an author.
I'm not tired of olives.
Since my book, The Roots of the Olive Tree, came out in August, I've had the pleasure of visiting a dozen book clubs where I've been offered olives that were fried, stuffed, balled, chopped, cheesed, dipped and in a show of one-up-manship, knitted. But mostly what I've been offered is the observations of intelligent women* who have come to love my characters as much as I do. These groups, some of whom have been together for as long as three decades, are among the most insightful readers I've ever encountered. Is this a fluke? Am I lucky enough to be invited only to the best book clubs? There must be bad author/book club stories floating out in the internets, but I'm more interested in what gives these clubs their je ne sais quoi and in considering it these past few months, I've come up with a few observations:
· Pick the book, not the author—it is horribly awkward if members of the club dislike the book and then the author comes to visit. If your group only reads nonfiction, don't ask a novelist. Resist to have an author visit just because you can. If you are worried about whether or not the book will be loved, have the group read it before inviting the author.
· Debut novelists have something to prove—Roots of the Olive Tree is my first book. I don't have name recognition or a proven track record. What I do have is people who are willing to take a chance on me. If six people are willing to buy my book, then I'm willing to find a free night and either drive a reasonable distance to talk with them or skype.
· Shoot for the moon, but hunt locally. There are writers in your backyard—good storytellers who enjoy talking about the books they've written. Sometimes they work for universities, or high schools, or they don't, but they've got a website with the name of your hometown in it, which makes it easy to google your city and the word author or writer. If you have your heart set on an author who isn't in your hometown, consider looking for lists of local readings, contacting the publisher, or checking the author's website. You never know when the author might travel or move and if all else fails, there's always skype.
· You're perfect, don't change too much. Keep to the format that is comfortable for your group. I've been to sit down dinners. I've had an interviewer who asked questions for the whole group, I've given talks and taken questions as if it were a reading. Explain what typically happens in your group to the author and then ask her how she interacts best with readers.
I'd love to know your experiences with hosting authors. What works? What fails? Tell me your best story and tell me your worst.