Author and television writer Rebecca Serle is best known for her young adult books TRULY MADLY FAMOUSLY and FAMOUS IN LOVE, for which she also writes the screenplay of the television adaptation. This week, Rebecca made her adult book debut with THE DINNER LIST, a wistful, romantic and heartbreaking story based on the popular question, "If you could have dinner with any five people, alive or dead, who would they be?"
---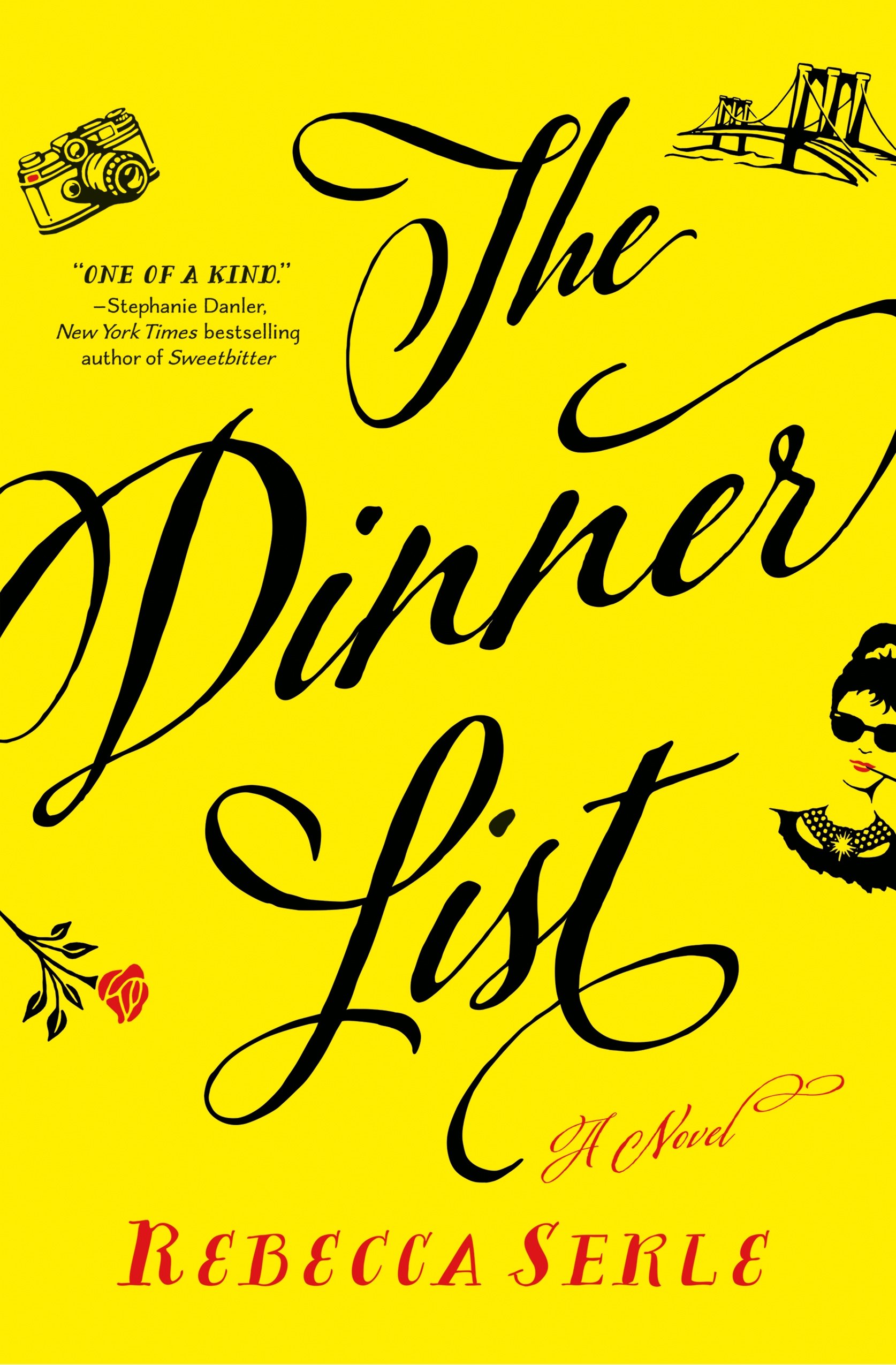 Sabrina is about to turn 30 years old when she walks into her annual birthday dinner to a shocking site: Audrey Hepburn, her college professor, her formerly estranged and currently deceased father, her best friend and her ex-boyfriend all seated at a table waiting for her. As the group moves through appetizers, entrees and lots and lots of wine, Sabrina realizes why the group has come together, and what she needs to enter her 30s with closure, contentment and hope.
I have been a longtime fan of Rebecca Serle's work and was excited to attend the launch event for THE DINNER LIST at the independent bookstore McNally Jackson in New York City --- Rebecca's favorite bookstore, and one that makes an appearance in her new book. Rebecca was in conversation with Nicola Wheir, a fellow novelist.
To kick off the event, Nicola asked Rebecca about making the transition from young adult books to adult ones, something I was very interested to learn more about, as I have followed Rebecca's career all along. Rebecca explained that she got her first book deal at 24, when her teen years felt much more recent. But when she started to draft THE DINNER LIST, she was nearing the big 3-0 and wanted the experience to feel more organic. Because the book includes flashbacks to Sabrina's early 20s, Rebecca did not have to leave all of her YA experience behind, though she was excited to focus more on the issues of 20somethings. She explained, "Your twenties are hard and very challenging, but turning 30 felt like becoming myself. I wanted Sabrina to be on the brink of closing the chapter on becoming and starting one of being."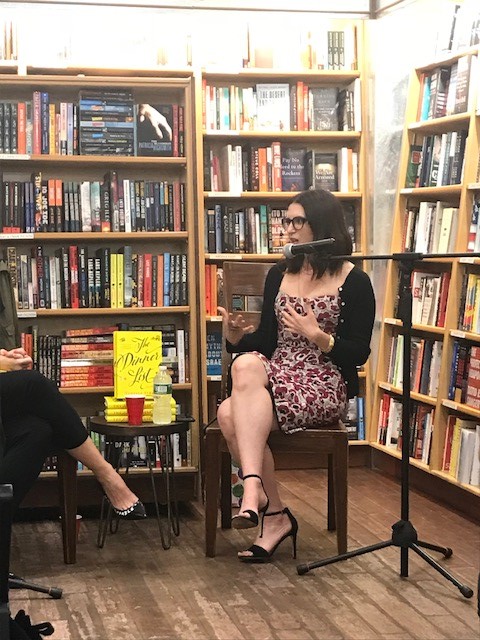 Speaking more on the transition from YA to adult books, Rebecca explained that one of her favorite relationships in THE DINNER LIST is the one between Sabrina and her best friend, Jessica. The two have drifted apart since their broke, single 20s, and Rebecca's exploration of what went wrong is particularly poignant. She explained that she really wanted to explore the way adult friendships --- especially female ones --- can fizzle out without anyone doing anything wrong, and how it affects each person. This, she added, is not something you can do in YA, when friendships are so close-knit and current.
The format of THE DINNER LIST is very interesting in that the characters' actions and discussions at dinner are explained by flashbacks and the story is revealed in two converging plotlines. Rebecca explained that she based the characters, in part, on this format, as it might have been really fun to include five celebrities, but then the story would get old fast. Serle needed the personal connections between the characters and Sabrina to drive the narrative and help readers root for them. Of course, this format was not without its challenges, as so much of the narrative weaved back and forth, making the editing process a beast. Serle could not change a single detail without considering how it would affect the entire book.
Of course, the audience was dying to know who Rebecca would invite to her dream dinner, and her list follows:
Her grandfather, who passed away when she was very young. Rebecca still wears his wedding ring on a necklace to important events.
Nora Ephron, the romantic comedy filmmaker
Joan Didion, author of THE YEAR OF MAGICAL THINKING
Jon Lovett, host of "Pod Save America"
Marianne Wiggins, author of EVIDENCE OF THINGS UNSEEN
Author Adam Silvera was in the audience and followed up by asking Rebecca what her list would have looked like as a teen. Her response? The entire cast of "Dawson's Creek." Me too, Rebecca, me too.
By the way, if you are in a book group, this book would be great for a discussion --- maybe over a dinner!